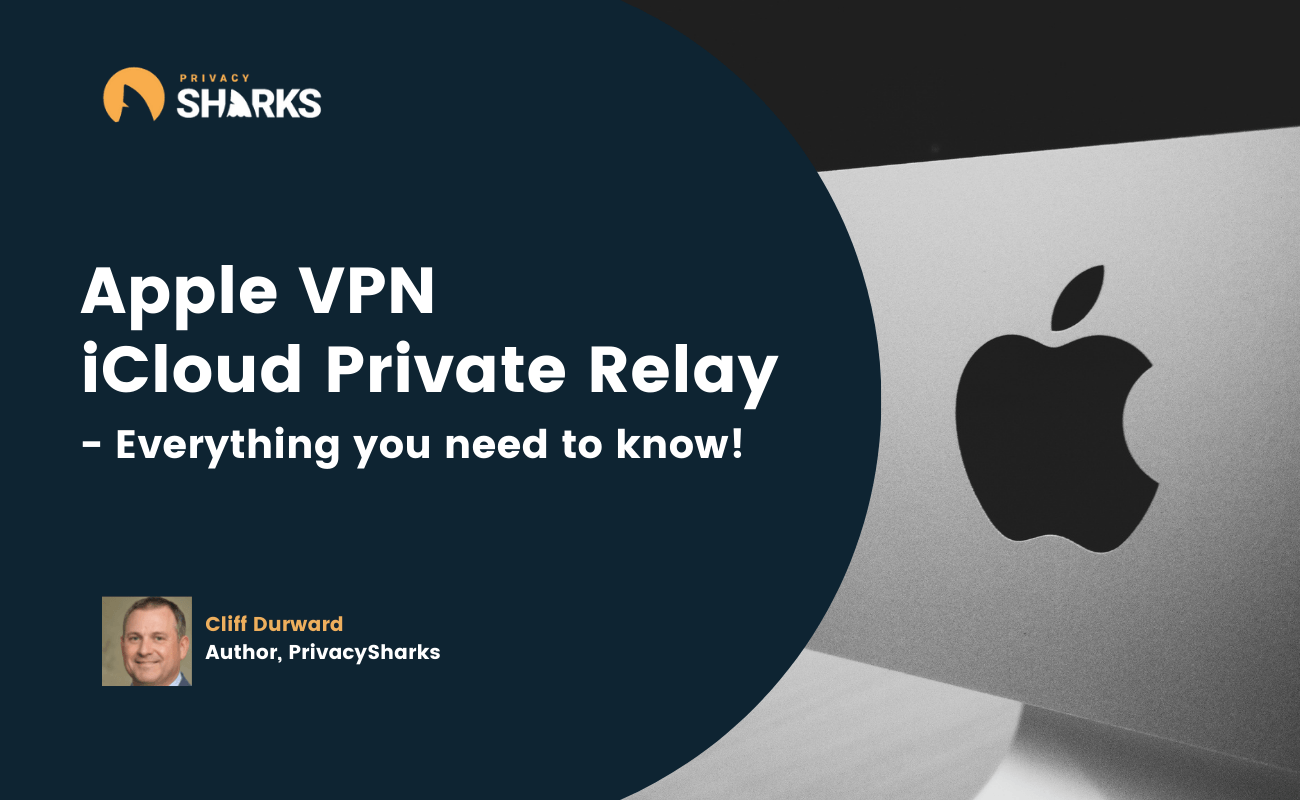 Reading time: 6 minutes
Apple's remote 2021 Worldwide Developer Conference revealed a host of new products, including the iCloud+ service. Apple unveiled the iCloud+ service, which comes with three exciting privacy features: Hide My Email, an email feature, an update to the HomeKit Secure Video, and Private Relay.
iCloud Private Relay is a game-changer in terms of online privacy. Acting like a VPN, Private Relay provides Apple users with extra privacy by encrypting their IP addresses and the URLs of websites they visit.
However, Private Relay goes one step further than normal VPN providers like Surfshark. Unlike VPNs, Apple won't know your real IP or what websites you're visiting, meaning that Apple users are guaranteed 100% privacy on the web.
How Does Private Relay Work?
A regular VPN works by sending and receiving your encrypted web traffic via a VPN server, changing your IP address. While this keeps your activity private from third parties, your VPN provider can still see your traffic and real IP address. Although many VPN services like NordVPN operate no-logging policies, without an audit, users can never be entirely sure that their VPN activity is 100% confidential and anonymous.
Private Relay outperforms basic VPN services in terms of privacy thanks to its 'dual-hop architecture.' When using the Safari browser, your IP address and the URL of the website you want to visit are encrypted and sent to an outside party relay system. However, before reaching this third-party server, Apple sends your data to one of its own servers, removes your real IP, and assigns you with an anonymous IP address that doesn't reveal your identity or location.
Once your data has arrived at the second server, the URL is then decrypted so that you can visit the destination website you want to without fear of Apple (or anyone else) seeing your online traffic.
This process sounds similar to Surfshark's Multi-Hop and NordVPN's Double VPN features. Both of these features enable users to tunnel their web traffic via two VPN servers, changing their IP address twice for extra security. However, unlike Apple's version, these VPN services can still see your original IP and internet traffic, which poses a major privacy risk.
What Are The Advantages of iCloud Private Relay?
Apple's new Private Relay Feature offers many advantageous features to users, including increased online privacy protections. Here's what users can enjoy with Private Relay:
Your internet activity will be completely anonymous, and no one can intercept it.
Apple won't be able to log your real IP address and see which site you are visiting, unlike regular VPNs, since it changes your real IP and sends the URL of the website you want to visit through a server maintained by a trustworthy intermediary.
Not only this, but the iCloud Private Relay is fast. You won't have to endure slow server speeds, which is a common side effect of many VPN services.
Moreover, if you're an Apple user, then you won't need to go through the hassle of purchasing a Mac or iPhone VPN. Private Relay is a built-in feature of the iCloud+ service and doesn't require a separate set-up with a third-party provider.
As well as being hassle-free, you won't need to spend extra money to enjoy this feature. The iCloud+ service with its three new privacy features comes at no extra cost than the regular iCloud pricing that users enjoy today.
The Disadvantages of Private Relay
Although there's no denying that Private Relay gives its users' an enhanced layer of privacy, there are a few downsides to the service.
Firstly, Private Relay doesn't function like a regular VPN in the sense that you can change your geo-location. Apple randomly assigns an IP address that enables you to access local content and websites. This means you can't choose to surf the web with a Japanese or German IP address if you want to access geo-blocked websites in these countries.
Since you can't choose your IP address on this service, Private Relay isn't a great option for users who want to access foreign streaming libraries. Many people use VPNs to access Netflix in other countries, but Private Relay won't help you in this area.
Another issue with Private Relay is that it only works in Safari, which is a problem if you use Chrome or Firefox browsers. Also, since this is an Apple product, Android and Windows device users can't enjoy this service; it's only for iPhone, iPad, and Mac users.
Finally, iCloud Private Relay is not available in China due to regulatory reasons. China is a country with massive internet surveillance operations, and somewhere we feel that residents need internet privacy protection. Several VPN services do work in China, like NordVPN, providing residents there with extra security and privacy online.
iCloud Private Relay: Our Verdict
Along with the other security updates in the new iCloud+, Private Relay is a revelation when it comes to online privacy. This, combined with the other new features, including the mail privacy protection, gives users more control and security over their internet exploits.
With Private Relay, no one can intercept your data since traffic leaving your device is encrypted and tunneled via two servers before reaching its destination. Moreover, the innovative way in which Apple gives users a temporary IP address, ensuring that the company nor any other third party can learn other details such as users' location, is extremely impressive.
With this new service at your disposal, you'll no longer have to worry about targeted ads or your ISP seeing your internet activity. Users also won't need to download separate VPN software onto their devices to enjoy encrypted browsing. Better yet, there's no question about whether or not you're using a VPN service that is exploiting your trust.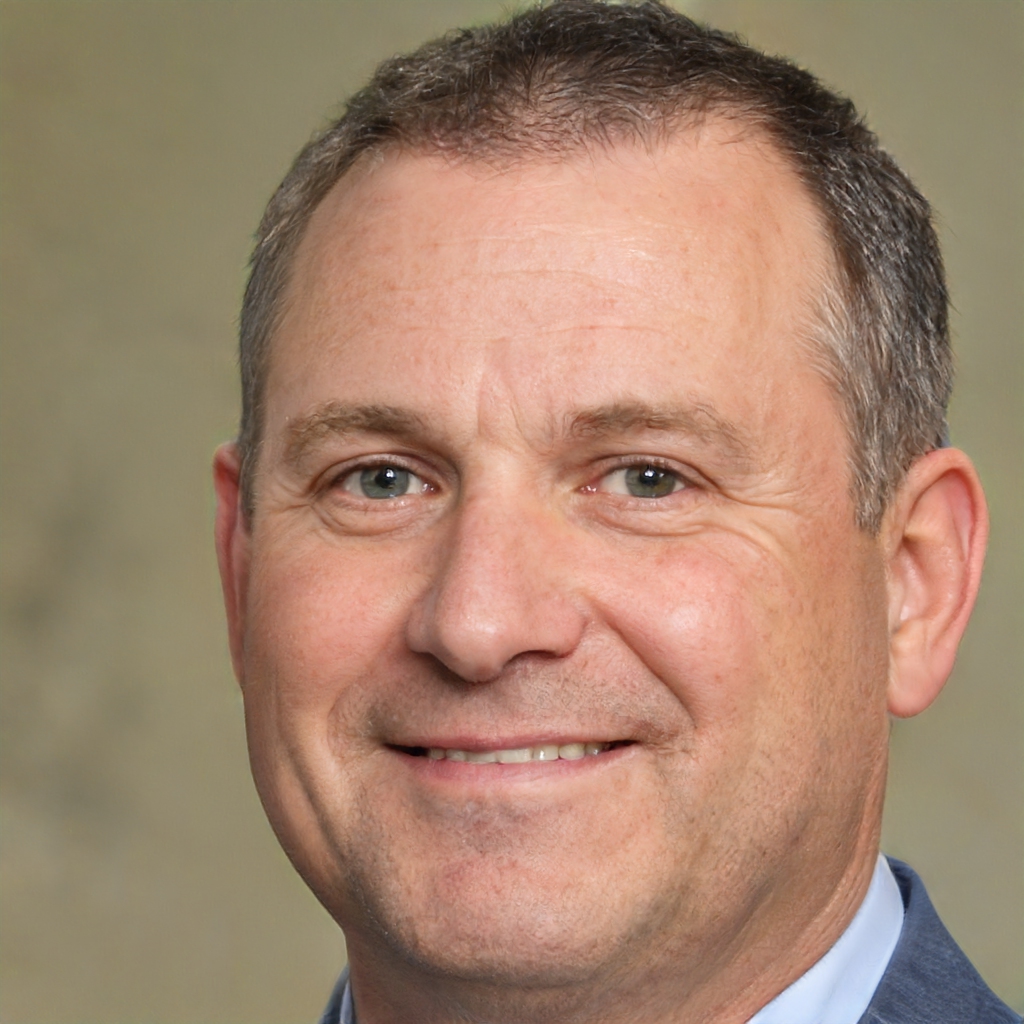 Author Cliff Durward
Hi, I'm Cliff. I'm based in Cleveland, Ohio, with my wife and two kids. I have a keen interest in cybersecurity and have been writing about it for around a decade now. Due to my background in computer science, I am familiar ...
Read more about the author