Reading time: 9 minutes
All parents worry about what their kids are consuming online, but thanks to the best parental control apps for Android and iPhone, you can ensure your children don't access unsafe websites with mature content. Parental control apps are easy to install and set up and allow you to remotely monitor your kids' internet activity (with their knowledge).
Some apps offer more than others, and the parental app industry is full of options. We've rounded up the best parental apps in this list so that you can find one that meets your needs. This article also includes a brief guide on setting up a parental app and adjusting settings so that you can quickly get started with using one on either an Android or iOS device. Everything you need to know is below!
Norton Family

If you already use Norton products, like its famous antivirus software, then the Norton Family package is likely to appeal to you. This parental control software has many great features that make it worth using, all of which can be accessed via its intuitive portal or Android and iOS mobile app.
Some of the features of Norton Family include the ability to supervise your kids' online movements and block their access to certain websites you disapprove of. You'll also receive weekly and monthly reports about your kids' online activity, so you can readjust settings if you need to.
One feature we like is the Instant Lock. With this, parents can immediately block their children's access to certain apps or websites and unblock them when ready to do so. Kids can also send parents access requests if they want access to a blocked app or website.
NetNanny

NetNanny is your personal internet babysitter and works on Android 6.0 and higher devices as well as iOS 11 and up devices. What sets NetNanny apart from other sites is that it doesn't just allow you to block sites and apps; you can also set filters so that NetNanny can examine sites before your child accesses them, blocking inappropriate content on the webpage. This means your child can still enjoy browsing the web but won't be able to see mature text and images.
With NetNanny, you can also set up screen time controls, ensuring that your child doesn't use certain apps past a time of your choosing. As well as this, you can get regular updates on what your child is doing online, with the option to block access to new websites or apps they are visiting and using. You'll also be able to see precisely which YouTube videos they watch and set controls around this.
One of the best things about NetNanny is that you can track your child's location through the app. This is great, especially if you have a teenager who often goes out on their own with friends. NetNanny offers many different subscription lengths, with the option to protect up to 20 devices at one time. This means you can install the app on all of your child's devices if they own many.
Qustodio

Qustodio is another excellent parental control app that works with Android and iOS devices. You can choose from various plan sizes and protect up to 15 devices at any given time. Along with usual features like the ability to block and filter certain websites and apps, Qustodio has a few extra features that are highly beneficial to parents.
For example, with Qustodio, you can view SMS communications and see who your child is receiving calls from and making calls to. You'll be able to monitor these and block anything that you deem as suspicious or dangerous. You can also stop certain numbers from contacting your child's device.
Qustodio also allows you to add all of your family's locations to a map so that you can see where everyone is at any given time. The user-friendly map means that your children will be less offended that you can see their current location and allows all family members on the same plan to share their whereabouts with one another.
Finally, Qustodio keeps parents informed with regular updates. They also offer an option for children to send their parents an SOS via the app if they need them. This is an excellent way for parents to ensure that their children are safe at all times.
OurPact

OurPact is one of the best screen time apps and allows parents to completely control how their children pass the time on the internet. With OurPact, parents schedule screen time throughout the day to ensure that their kids don't stay up too late using their phones and don't have access to the internet and apps during school hours.
Another great aspect of this parental control app for Android and iOS is that it can block SMS messages across both systems. So, if you feel that your child is spending too much time texting friends on their phone, you can cease all Android and iOS SMS activity instantly.
Not only does OurPact block certain websites, but it can also block entire browsers too to ensure your child can't use the internet. Safari and Chrome are among the browsers OurPact can block, meaning you can effectively stop your kids from visiting random websites on the web.
While there is a pornographic site block for iOS users, OurPact doesn't currently operate a similar feature for Android devices, which is a slight disappointment. However, the parental control app provides parents with on-demand images of their kids' internet activity to give them a clear view of what they are doing online. So, if your child is visiting websites they shouldn't be, you can immediately block their internet browser access.
Bark
Bark makes our list as it is one of the only parental control apps on the market that examines social networking activity to ensure your child is safe. Both online bullying and grooming are becoming more prominent issues, meaning parents are more concerned than ever that their children may fall victim to one of these issues.
With Bark, parents can download the parental app onto their Android or iOS phones and download a children's app onto their child's device(s). Parents can connect the app to their child's social networking sites and will receive an alert if their child receives messages that are perceived to be abusive or could be a sign of grooming. If you're concerned about Bark having access to your child's data, fear not. Bark encrypts all of your child's data, so third parties can't see it.
So, how does Bark do this? It uses advanced technology to keep up to date with the latest online lingo to read between messages and detect those that are potentially harmful. Moreover, Bark can differentiate tones in messages, so it won't alert you if your child sends or receives sarcastic messages.
Not only can you use Bark to keep an eye on your child's social networking activity, but you can use it to block access to certain websites, set time controls, and get alerts if your child visits websites of a sexual nature.
How to Set Up Parental Control Apps on Android and iPhone
It is extremely easy to set up parental control apps on Android and iPhone devices. All of the listed apps above can be easily installed from the Google Play or App Stores.
The first thing you'll need to do is download the parental version of the app onto your device; from here, you'll be able to adjust settings. However, before doing so, you'll need to install the child's version of the app onto your children's devices and make sure it is connected to your parental app. Each app listed above comes with an easy and specific process, so this step is simple.
Once you have the app installed on both your and your children's devices, you can log into your version of the app and set up controls, filters, and activate location settings. Remember to update both versions of the apps if newer versions are released so that you can always enjoy the most recent features and content.
Remember, with all of the apps on the list above, your children will be aware that you are using a parental control app. We haven't recommended any apps that allow you to privately see what your children are doing online, as this software is often misused for stalking and other inappropriate behavior. Consent is essential, so make sure your children know that you are installing a parental control app on their Android and iOS devices.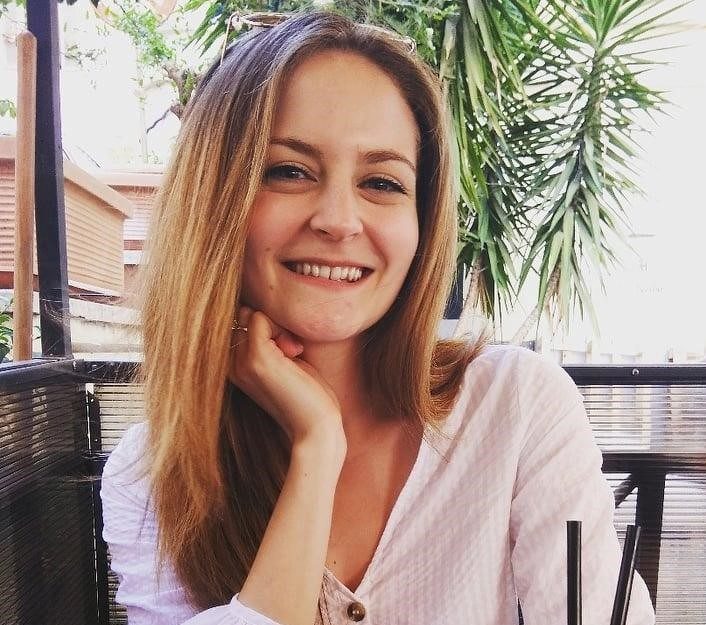 Author Madeleine Hodson
Hi, I'm Madeleine. I'm a British writer with a global background, currently based in the UK. I have always been interested in the online world and how it connects people worldwide. My keen interest in the internet led me to ...
Read more about the author