Reading time: 5 minutes
Knowing how to scan your phone for a virus will guarantee your device's health and ensure that third-party apps you use don't become compromised. What's more, regularly scanning your phone for viruses will protect you from threats such as phishing scams, identity theft, and even ransomware.
This article will guide you through each step of carrying out a virus scan so that you can ensure your phone is always healthy. From installing antivirus software to scheduling regular scans, you'll find out how to do everything below.
Step 1: Get an Antivirus Subscription
Before you can scan your phone for viruses, you need to get an antivirus subscription. There are free and paid-for antivirus suites, but it is worth signing up for a premium plan (aka a paid plan) for the best protection. You'll get access to more features which will, in turn, allow you to carry out more in-depth mobile antivirus scans.
Step 2: Download the Mobile Antivirus App
Once you have an account, you can download the antivirus app onto your mobile phone. The best way to do this is from your phone's application store; it requires minimal effort on your part and should only take a couple of minutes.
Step 3: Explore the Mobile Antivirus App
When you have set up the app, open it up and familiarize yourself with the layout, features, and settings. You should be able to see what types of scans you can carry out and how to do so.
Step 4: Scan Your Phone for a Virus
Depending on the app you have, you'll be able to tap on a scan feature and activate an antivirus scan within seconds. This scan will check your mobile device for common threats like malware but also for vulnerabilities in apps, software codes, and more. If the scan detects a virus, or something malicious, the app will alert you and provide steps of what to do next.
Step 5: Scan Your Wi-Fi
Most premium antivirus apps also offer Wi-Fi scanning for mobile phones. While this doesn't scan for viruses, it looks for any vulnerabilities that could leave your Wi-Fi susceptible to hacking, which could lead to viruses affecting your device, or result in personal information being stolen. You can carry out a Wi-Fi scan in much the same way as you would with a regular virus scan on your phone.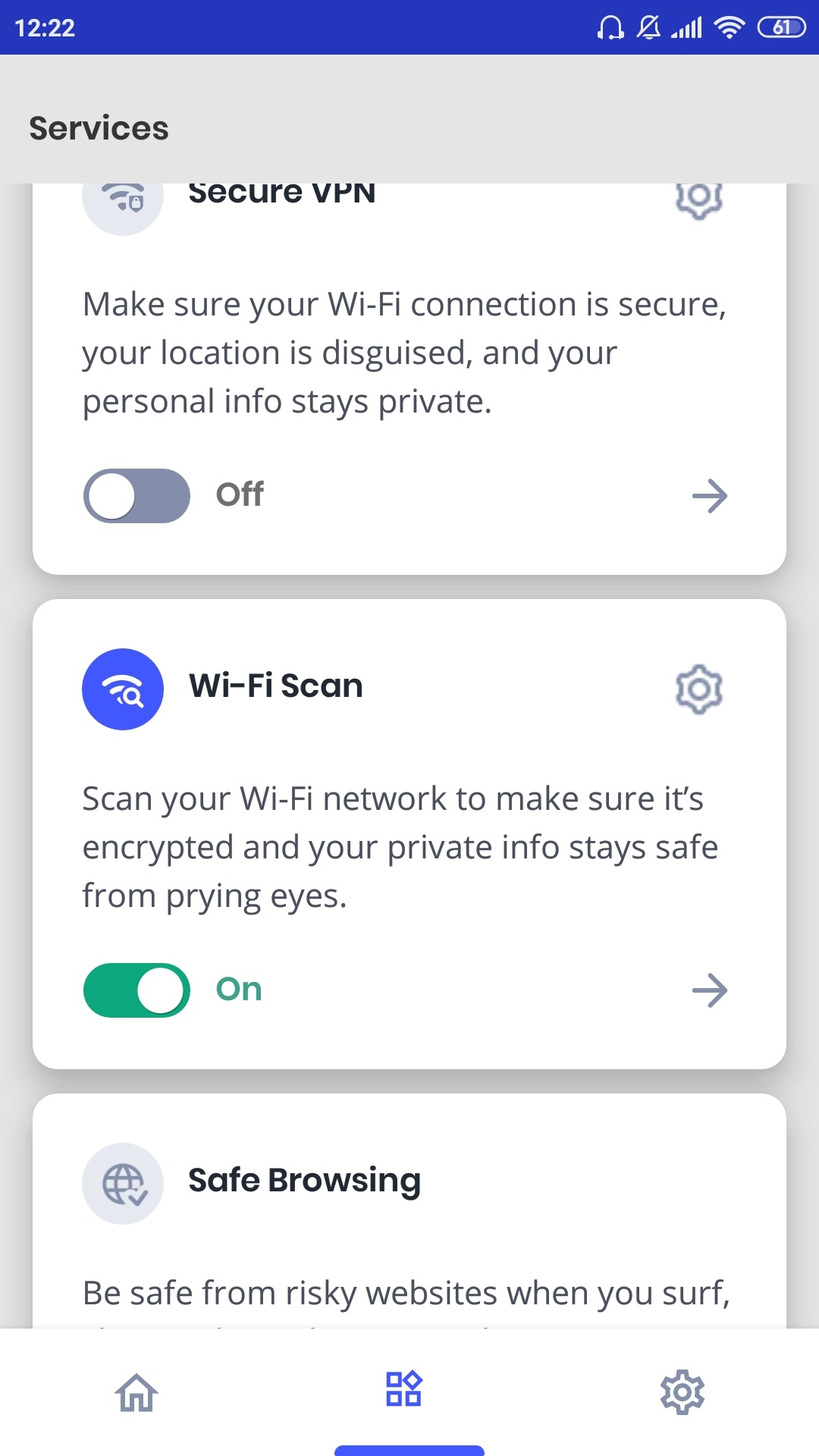 Step 6: Set Up Scheduled Virus Phone Scans
After you've carried out a scan for viruses on your phone, we recommend heading back to the settings and arranging scheduled scans. You can set up a daily scan at a certain time and also enable permissions so that your antivirus app can scan all new applications or only new files you have added to your phone. We recommend enabling schedule virus phone scans since these will run in the background and ensure that any malicious software is caught in a timely manner.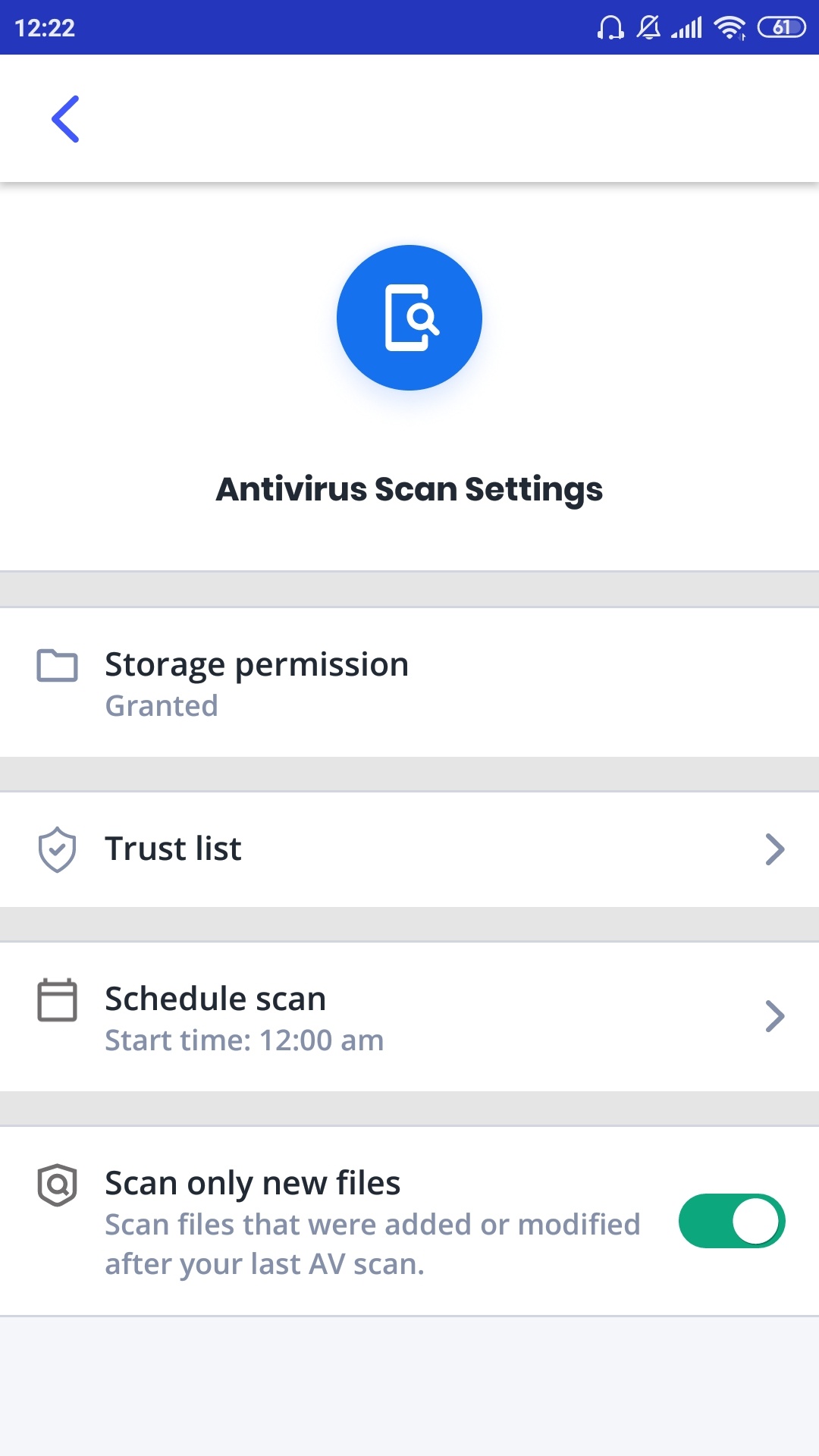 What You Need to Know About Scanning Your Phone for Viruses
By following the guide above, you will easily be able to scan your phone for a virus. However, there are a few things to keep in mind when carrying out virus phone scans which we've compiled below:
Phone virus scan times may vary
Depending on how many apps you have, how much battery you have, and your phone model, the length of time a scan takes will differ.
A phone scan could drain your battery
When you do a phone scan for viruses, battery drainage could occur. If you have a low battery level, charge up your phone before carrying out a scan.
Back up your phone data before a scan
Although most antivirus suites won't affect your data or delete files, it is always a good idea to back up your phone before running scans. We recommend adjusting your phone settings so that your files are automatically backed up at regular intervals. This will ensure that you never lose anything important on your phone.
iPhones can get viruses
Yes, it's true! Android phones are not the only mobiles that can get viruses – you're iPhone can as well! Although iOS devices come with excellent built-in security protection, cybercriminals have found ways to infect these systems. So, even if you use an iPhone, you should consider installing antivirus software and learning how to run scans for viruses on your phone.
Phones are just as susceptible to viruses as desktops
Many people believe that antivirus software is only necessary for a desktop computer; however, this couldn't be further from the truth. Given the frequency that we all use our phones and the sensitive information that our mobiles contain, they are highly susceptible to malware. Be it via malicious apps, phishing links in emails, or dodgy software, there are many ways in which your phone can get infected with a virus. Therefore, running regular virus scans on your phone is incredibly important and something you should do on a regular basis.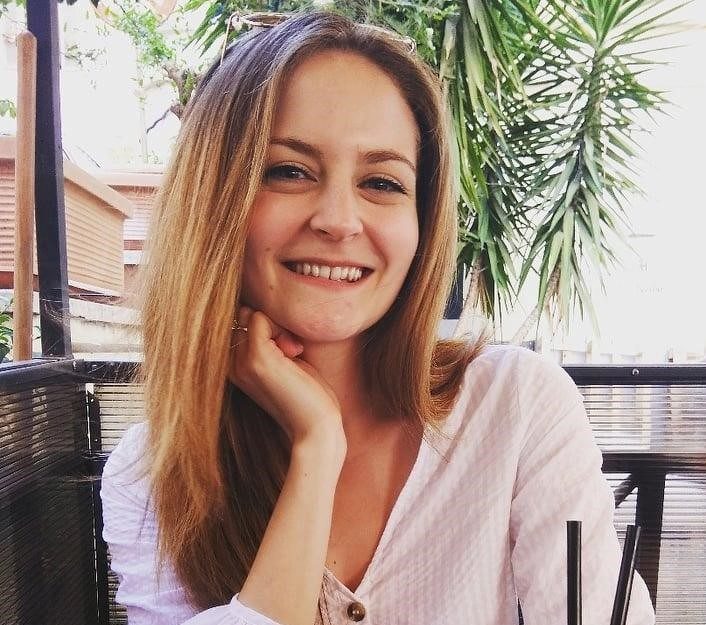 Author Madeleine Hodson
Hi, I'm Madeleine. I'm a British writer with a global background, currently based in the UK. I have always been interested in the online world and how it connects people worldwide. My keen interest in the internet led me to ...
Read more about the author