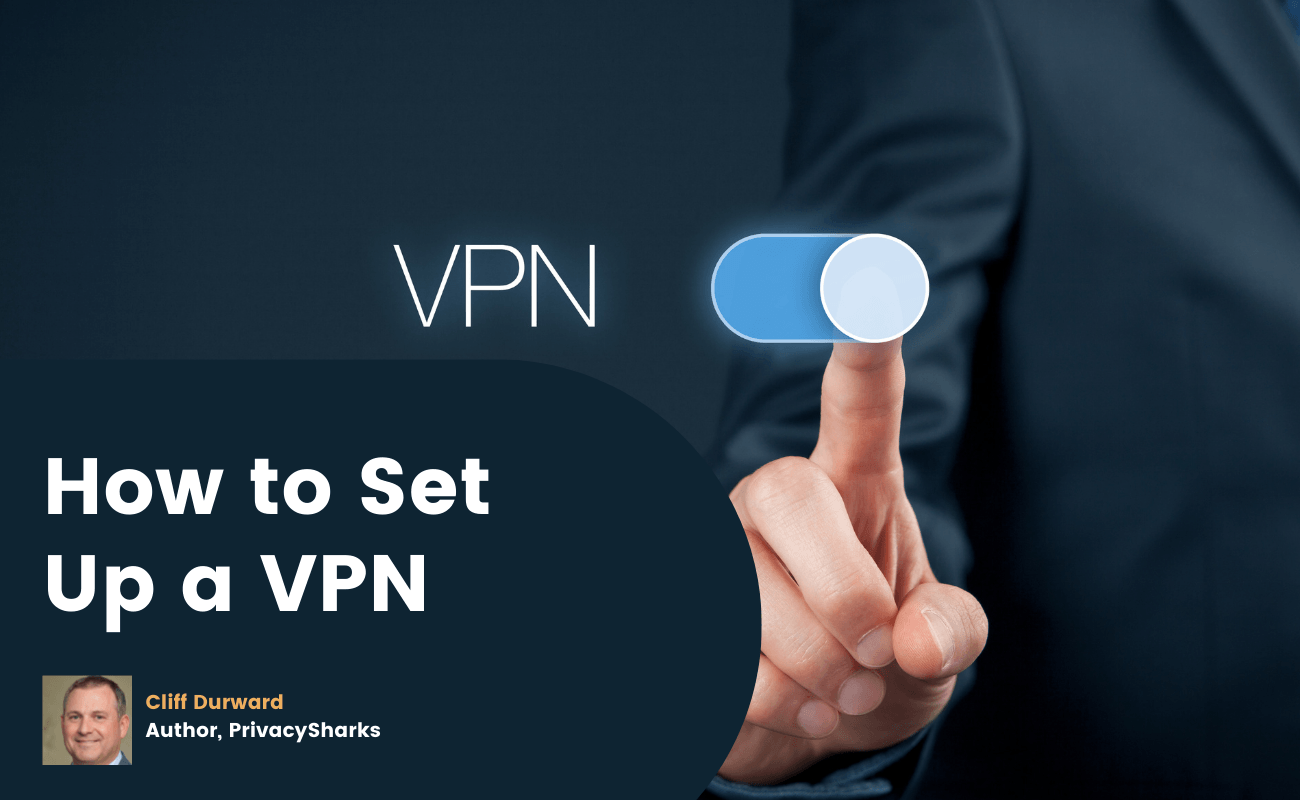 Reading time: 13 minutes
Installing and using a VPN is one of the easiest ways to ensure your security and privacy online. Most premium VPN providers offer easy to install VPN apps and clients. Whether you want to browse the internet at home or connect to a Wi-Fi hotspot in your local coffee shop, here is how to do so anonymously.
We recommend that you use your Virtual Private Network as much as possible on all of your mobile devices. Whether you frequently connect to unsecured public Wi-Fi hotspots, or you simply want to enjoy the peace of mind that comes with secure internet access at home, a VPN service is a great addition to your cybersecurity software.
Every time you connect to the internet, your ISP (Internet Service Provider) can view and store all of the data that you share and receive online. And, your ISP is not the only threat as your web browser, advertisers, and the government may be tracking your online activities too. ISPs are known to sell private user data for profit.
While a VPN will not protect against every internet threat, it is a vital security addition for your device. When you activate the VPN, your data traffic is re-routed through an encrypted server tunnel that is managed by the provider. This ensures that your ISP and third parties cannot view your internet activity. Your internet traffic exits through the server rather than your IP address, which means that your real IP location remains hidden.
Why Do I Need a VPN?
When browsing the internet or completing an online banking transaction on an unsecured Wi-Fi connection, you may be exposing your confidential information and internet activity habits. So, setting up a VPN client on your devices is necessary if you are concerned about your privacy and anonymity online. You can avoid tracking with a VPN.
A VPN service creates an encrypted tunnel between your device and the internet, hiding your real IP address and making it appear as if your activity is coming from an alternate location. If you set up a VPN on your device, you will have greater online freedom and gain access to a host of content that would typically be unavailable in your region.
Your ISP may be viewing your internet activity and browsing history, and even selling it to third parties for profit. By setting up a VPN client, you will make sure that your online activity and search history remain hidden. Your internet activity is linked to your server address rather than your IP address. A provider will offer a network with server locations across the globe, meaning that your activity could appear as if it is coming from any one of those locations.
Setting up a VPN connection on your devices is vital if you want to make sure you have access to a private internet connection.
How to Choose a VPN
There is a range of factors to take into consideration when choosing a VPN provider. The best VPN services will offer at least 5 simultaneous connections, enabling you to enjoy VPN protection on all of your devices at the same time.
The average premium Virtual Private Networks will set you back $10 on average per month. However, this price does reflect the sophisticated security features on offer with the best providers. Many providers offer free-trials or money-back guarantees, allowing you to test their services risk-free before committing to a paid subscription plan. There is often also a discount if you are ready to sign up for a long-term subscription plan. It's better to try a free trial, or a shorter plan first.
The most important thing to consider when choosing a VPN provider is whether the provider is reliable and trustworthy.
How to Set up a VPN
To set up a VPN once you have chosen the service, download the provider's app from the website. Most provider's websites will feature an easy-to-use Download page. Protect as many devices as possible and download the app on your laptop, computer, mobile phone, and tablet. Typically, one premium subscription plan will offer protection for at least 5 devices.
If your chosen VPN provider does not offer a client that is compatible with your devices, it may be necessary to opt for an alternative service.
When you have installed the VPN apps on your devices, you will receive a prompt to enter your login details. Usually, this requires you to enter the user name and password that you created when signing up for the service. However, keep in mind that some services, such as ExpressVPN utilize a different login method and may require an activation code rather than a username and password combination.
Once you have successfully logged into the app, the VPN will likely automatically connect to the closest available server in the network, in terms of geographical proximity. Generally, the closer the server is to your location, the faster the VPN connection speed will be. If you choose a long-distance server location, you may experience slower connection speeds.
It is not always necessary to install a VPN app. You can also directly set up your device's network internet settings menu to use to the VPN connection. However, this may be somewhat difficult for novice VPN users. Using this method to set up your VPN provider will also mean that you do not have access to additional features that you are paying for with your subscription.
How to Choose a VPN Server
You may not always want to connect to the server from the network that the app automatically chooses. You may want to mask your IP location, access an overseas streaming site, or use the VPN provider's custom servers. If you intend to torrent with your VPN, it will be necessary to check that the provider offers support for torrenting on specific servers.
Often VPN providers will offer an interactive server map as part of the app client which will allow you to connect to servers in various countries. There is usually also a comprehensive list of available servers too.
Choosing a server will depend on your desired task. If you require fast speeds, a server that is located in close proximity to you will likely be the best choice. If you want to bypass geo-restrictions or access censored content, select a server in an overseas location. If you want to access television shows or movies on BBC iPlayer, you will need to connect to a UK-based server.
Some VPN providers offer specific servers that are designed for streaming content. Such servers are beneficial as many streaming sites including Netflix feature strong VPN blocking technology and firewalls. Other servers provide enhanced security servers which offer access to multi-hop VPNs or Tor, for a greater level of online privacy.
However, if you have chosen to configure the VPN manually, rather than utilize the app, you will likely need to enter the details for each server individually. This method can be extremely time-consuming.
How to Use Advanced VPN Settings
The range of additional features on offer will vary depending on the VPN provider. So, the best way to learn the advanced features of your VPN is to try them in the control panel and settings pages.
Most premium VPNs will offer a kill-switch feature. This ensures your data is protected even if your internet or VPN connection fails. Without a kill-switch, if your connection dropped, any unencrypted data may be exposed. The kill-switch works to cut the transfer of data to prevent leaks.
There is also usually the option to "choose VPN protocol." We would recommend using the OpenVPN protocol where possible. This protocol is open-source and one of the best available. IKEv2 is also a great option if you cannot access OpenVPN. Some VPNs also offer access to the WireGuard protocol which provides impressively fast speeds, however, it has not yet been thoroughly vetted.
When Do I Need to Use a VPN?
For complete online security and privacy, we would recommend that you use the VPN as much as possible to protect your internet data from identity thieves, hackers, third parties, and your ISP. A VPN encrypts your internet traffic and protects your privacy.
A VPN masks your real location by rerouting your traffic through a secure encrypted tunnel. Thus, no one can view your online activity. If you connect to unsecured public WiFi hotspots, a VPN is vital. Many public Wi-Fi networks are not secure and they are common targets for cyber-criminals.
If you want to access geo-restricted content or television shows and movies that are not available in your region, a VPN will enable you to do so. Simply connect to a server in your chosen location.
Internet Service Providers (ISPs) are known to throttle user bandwidth. They may intentionally slow down user connection speeds if they cannot meet the demands of constant streaming and gaming. Often, providers do so by targeting users based on their activity and data usage. By utilizing a VPN server, the ISP will be unable to view your activity, and will thus be less inclined to throttle your speed.
How to Set up a VPN on Your Router
VPN services offer an additional layer of security and privacy for your online activity. Many VPN providers offer the option to install the VPN client on your internet router, ensuring complete protection for all of your devices. Some even offer a pre-configured VPN router, enabling you to set up a VPN server quickly and easily.
Some devices are less compatible with VPNs than others. Google Chromecast allows an easy local network internet connection between your phone and TV. However, if you try to use your VPN service in combination with Chrome OS, your data will become jumbled in the encrypted tunnel, meaning that you can't access the other devices in the network. Thus, you cannot use Chrome OS with a VPN configuration in this way.
However, there is an alternative way to set up a VPN configuration for your devices. Simply install the VPN service on your router or purchase a pre-configured router from your provider. By installing a VPN on your router, all of your data traffic will be sent through the encrypted VPN tunnel, protecting all of your devices that are connected to it. Thus, it is not necessary to install the VPN client on your devices, as the router VPN will make sure you have access to a secure connection automatically.
How to Set up a VPN on Windows 10
A VPN connection allows your Windows 10 device to utilize a secure encrypted tunnel that connects your computer to the internet. If you want to use a VPN on Windows, this step-by-step process ensures that the data on your device is safe and secure.
When you have signed up to your chosen VPN name, click "add a VPN connection to your Windows 10 device," open the Welcome email in your inbox, and follow the link to set up the VPN. Alternatively, you can download the VPN app for Windows 10 directly from the app store.
Once the VPN app has downloaded, open the VPN screen and enter your username and login information, or your activation code, depending on the provider's requirements. To connect to one of the available VPN servers, choose the client's "Connect" or "Start" button. Most providers will select the optimal server by default. Once the client reveals a "Connected" method, you are ready to surf safely on your Windows 10 device.
Follow the same instruction for the rest of your devices, as most providers will offer multiple simultaneous device connections. To disconnect from the VPN, simply select "Deactivate," or the "Off" button, depending on your chosen provider's client.
Can You Set up a VPN for Free?
Although you may be able to set up a Virtual Private Network for free, we would recommend refraining from doing so if possible. Most free VPN connections offer a lower standard of security, access to a fewer number of server locations, and slower connection speeds. It is thus worth opting for a paid subscription for secure encryption and privacy.
A free VPN type also needs to make money somehow. Many do so by selling your browsing history and internet traffic data to third parties for profit, thus putting your data at risk. Only a premium subscription plan with a provider such as NordVPN, ExpressVPN, or SurfShark VPN will offer secure standards of security and privacy.