Reading time: 16 minutes
Most of us think we only need a VPN on open and unsecured networks like public wi-fi at the airport, library, or coffee shop. But, it's not true. You shouldn't just use a VPN when on an open wi-fi network; ideally, you should use one all the time. There are many benefits to using a VPN and encrypting internet traffic, even in the comfort of your home.
In this article, we look at the reasons why you might still need a VPN when connected to your home network and explain the benefits of using a VPN whenever you're on the internet. Keep reading to find out more!
How Do VPNs Work?
A Virtual Private Network, or VPN, is an online security tool that encrypts your internet connection. When you do anything online with a VPN, your browsing data is sent through a secure server packed with security features. Only then are you taken to the website you're looking for. All of this happens in a split second, and you wouldn't even notice it.
So to hackers, you become a piece of code, not a person. There is nothing identifiable about you; your location is private, so are your details, and you don't have to worry about anything. A VPN is the only way to guarantee your safety online, and they have grown exponentially in popularity since the Coronavirus pandemic forced a lot of us to work from home.
So, if you're wondering, do I need a VPN at home? The answer is yes, and here are just a few reasons for it:
1. Stop Your Internet Service Provider from Spying
Now, we're not saying that somebody is sitting at a desk and watching your every online move. But, they can if they want to. Your Internet Service Provider (ISP) can see everything you do online. Yes, everything. This includes your Google search history, your social media activity, which websites you visit, the content you stream, and more.
Even with nothing to hide, most of us don't like the idea of somebody snooping in our business. This brings us to case one for using a VPN at home; privacy from your ISP and other third parties. When you connect to a VPN server, your traffic is bypassed through another server and encrypted with additional layers of security. As this happens, your Internet Service Provider loses sight of your connection. This is a good idea, especially if your browsing activity is something that your ISP prohibits, such as torrents.
2. Improve Your Network Connection
It's a common misconception that a VPN can slow down your internet connection, and that is why some people actively avoid them. The fact of the matter is that good and reliable VPNs do not slow your network down. They can even improve your connection and result in faster speeds.
So if you're often running into slow-loading pages, buffering content, or error messages while browsing or streaming at home, a VPN can help. It will even likely improve the quality of and connection to your Zoom or Skype calls in the home office. You will need to find a VPN service that highlights speed as one of its main features, as now all VPNs are built the same.
3. Unblock Streaming Content (TV shows, Movies, and More)
Whether your preferred streaming service is Netflix, Amazon Prime, Hulu, or others, you're probably familiar with geographical restrictions and blocked content. There's nothing more disappointing than settling down on the sofa at home, logging in, and finding that the TV show you have been reading about isn't available in your location.
Having a VPN at home will put an end to such problems. There are thousands of VPN servers worldwide to connect to, changing your IP address and granting you access to new content. Based in the United States but want to watch a movie only available on UK Netflix? No problem. Log in to your home VPN, choose a server in the UK and enjoy.
The same concept applies to home working, too. It may be that you need your change your location for a client meeting or a sales pitch. You might want to appear to be in your prospective customers' country or in the same timezone. Again, a home Virtual Private Network (VPN) will do the trick.
4. Avoid Targeted Advertisements
Remember all those times when you've browsed your favorite shopping site or searched for something specific on Google, only to find then adverts popping up everywhere? These are targeted advertisements and help websites make the most of their money. It's done through the use of cookies and tracking codes that essentially follow you around the internet. Pretty scary, right?
With a VPN at home, you can avoid this happening. Of course, not all VPNs can overcome cookies and tracking, but the premium ones with the highest levels of anonymity are. This means no more annoying advertisements or just the sense of being followed online.
5. Game Safely at Home
If you enjoy online gaming at home, using a VPN is a must. Not only because it improves your connection and stability, as outlined above, but because it keeps you safe from threats. The world of online gaming is full of risks, from hackers, phishing attempts, and viruses, all of which can put your device and personal data at risk.
DDoS attacks are all too common on big online games such as World of Warcraft and Call of Duty. This is a lapse in the game server security and can pose a significant risk to players. Using a VPN at home with dedicated DDoS protection allows you to game with added peace of mind.
6. Working from Home
More of us than ever before enjoy flexible and remote working, but not all of us think about the data we will be accessing and why privacy is important. So if you're sending emails, Skype messages, accessing user data, or handling sensitive information, you need a VPN. Like public ones, home wi-fi networks can be hacked or intercepted, and the last thing you want is to have a data breach at work.
Don't worry if you don't want the VPN on at all times while working. If you still want to access local websites while connected to a VPN server, a split tunnel function allows you to select which apps bypass the VPN connection and which don't.
How to Choose a Home VPN Service
Not every VPN is the same, and some come with many more features than others. So before using a VPN at home, you should check that it has all of the tools required to keep your home network safe and protect you from any threats.
Here are some of the things you should be looking for:
Plenty of VPN servers so that you can connect to a location anywhere in the world, ideal for content streaming
Privacy features such as a network kill switch, AES encryption, and a no-logs policy to protect your safety
Good connection speeds with no data limits or throttling during busy periods
Compatibility with home devices like your phone and PC/Mac
A high number of simultaneous connections is supported so that you can protect the whole household
How to Set Up a VPN at Home
There are two main ways to set up a VPN at home, the first is installing the VPN app on each device, and the other is to connect it to your wi-fi router. The latter is more complicated and only possible on a select type of router, although it's very convenient as it means every device connected to the network is protected. You will need to read the user guides of your chosen VPN for instructions on how to set it up to a router if it's possible. For now, we will focus on the quickest and easiest way.
Here's how to set up a VPN at home:
Choose a VPN service that is safe, reliable, and good value for money – we recommend NordVPN
Create an account and subscribe to the VPN
Download the app for your chosen device and install it
Choose a VPN server in your preferred location
Now browse securely, stream content or game. A great way to check the VPN is working is to try and visit a geo-blocked website
ISPs and VPN usage
You may be wondering if your Internet Service Provider allows VPNs or whether they are banned. Of course, every ISP has its own rules, but it's rare to find one that applies a blanket ban to all VPNs. One thing that's for sure is that the average ISP doesn't like VPNs, mainly because they make internet activity unavailable. In addition, it's impossible to monitor customers using a VPN, so they'd rather you didn't use them. That said, you're not going to get blacklisted or banned for doing so.
Just remember that illegal internet activity is still unlawful when using a VPN. It doesn't protect you from breaking the law, and VPNs are not designed for unlawful activity. For example, some countries ban Netlflix, some social media sites, and news outlets. If unsure about local laws, always check before browsing.
How Much do VPN Services Cost?
Each VPN is priced differently. The price depends on many different things, including the brand and services on offer. However, you can expect to pay anywhere between $10 to $20 for a premium VPN on a monthly subscription. The good news is that a VPN service provider will give substantial discounts for annual plans, sometimes as much as 80% if you pay upfront for a year.
You can get a VPN that provides a free trial period, but they're a little harder to come by. However, almost every VPN on the market offers a money-back guarantee. So if you're not 100% satisfied with the product, you can request a refund within 30 days.
Are There Any Free VPNs for Home?
There are free VPNs out there, but they don't come without risks. If you need a VPN for very basic and casual browsing, you might be okay, but it's still not recommended. The issue with free VPNs is that they do not come with the same level of security as paid ones. This means that you're at higher risk, whether on a home network or public wi-fi. Your traffic is not encrypted, and your ISP and government agencies can easily access your browsing data.
Security aside, the slow speeds and limitations will be a source of your frustration. If you work from home, a free VPN won't be able to handle video or conference calls, and once you've consumed too much internet data, it will cut you off. You can forget about using a streaming service like Netflix or Youtube, too. The entire user experience is poor, and the security, speeds, choice of servers, and more. We recommend a paid VPN, and NordVPN is at the top of our list. It's perfect for home use or accessing a public wi-fi network safely.
What Operating Systems Do VPNs Work with?
The good news is that most premium VPN services are very compatible. This means that you can connect to all popular devices, including:
IOS devices (iPhone, iPad)
Android devices (phones, tablets, smart TVs)
Windows devices (PC, Laptop, Windows phone)
macOS devices (Macbook, Macbook Pro)
Others (Linux, Firestick, and more)
The best part? A premium VPN will also support multiple simultaneous connections. VPNs have different rules around connections, so you will find some that allow 4 or 5 and others that enable unlimited simultaneous connections. This means protecting every device in your household for one affordable price.
Can a Beginner Use a VPN at Home?
Yes, of course. The good news is that most VPNs are working hard to be more user-friendly. A few years ago, you would have to have had some network knowledge to use a VPN. Now, no one is left behind. Interfaces and processes have been simplified, and VPNs are now mostly one-click connect.
If you do need help, however, there is plenty of it available. Each VPN has its website, and most have 24/7 customer support for technical queries. There are also plenty of guides, FAQs, and how-tos.
Can a Home VPN also Work with Wi-Fi Hotspots?
Yes. VPNs are very flexible tools to encrypt your data and protect your privacy at home or on the go. So, whether you want to connect to public wi-fi at the coffee shop, on the train, at work, or at school, a VPN has your data covered. Some VPNs have special privacy features that are designed for busy public networks. The likes of NordVPN provide a dedicated IP address to each of its users, for example.
The best part of a VPN is that regardless of your browsing habits, your device, or where you're connecting from, it can protect you in the same way.
Can a VPN Change My Home IP Address?
Yes, when you use a VPN at home, your IP address will change. This isn't just great for privacy, but it's the same technology that grants you access to otherwise blocked content and services. So, for example, if you want access to US Netflix, a VPN can provide you with an IP address in The United States, enabling you to watch all of the US content.
The same applies when you use a VPN in a public space – every time you connect to a server, your IP address changes. If you're using a VPN for security purposes only, you can choose a server location nearby so that you can still benefit from optimum speeds. Connecting to a server far away can slow down your internet connection.
Can I Use My VPN out of The Country?
Your VPN can go wherever you and your device go. One of the most common uses for a VPN is accessing home services while abroad. The same VPNs that will protect you from the home office will protect you just the same in another country. You can even change your location by connecting to a server back home, so nobody even has to know you're abroad. NordVPN is one of the best borderless VPNs, renowned for working all across the world.
Can I Try a VPN Risk-Free?
Many VPNs offer free trials for a short period, usually a couple of days up to a week. This is a great way to get to know the software and what it does without spending a penny. Free trials are great, but they are rare. So, the best option is to utilize a money-back guarantee.
VPN services allow you to use their product for up to 30 days completely risk-free. You make your initial payment, try the VPN, and claim your money back if you're not impressed. Some VPNs even extend this behind 30 days and offer a 45-day money-back guarantee. So although there is an upfront payment required, it's hassle-free to get it back, and you get the chance to use a VPN and all of its tools without the limits of a free trial.
Do VPNs Only Work on Wi-Fi?
No, you can also use your VPN when you're browsing with mobile data. So you're protected at home on wi-fi and the go with 4G or 5G. You do not have to be connected to a wi-fi network to access all of the privacy and security benefits of a VPN. Just beware that a VPN is unlikely to reach its full speed potential when connected to a mobile network, but it will encrypt your traffic and protect your privacy.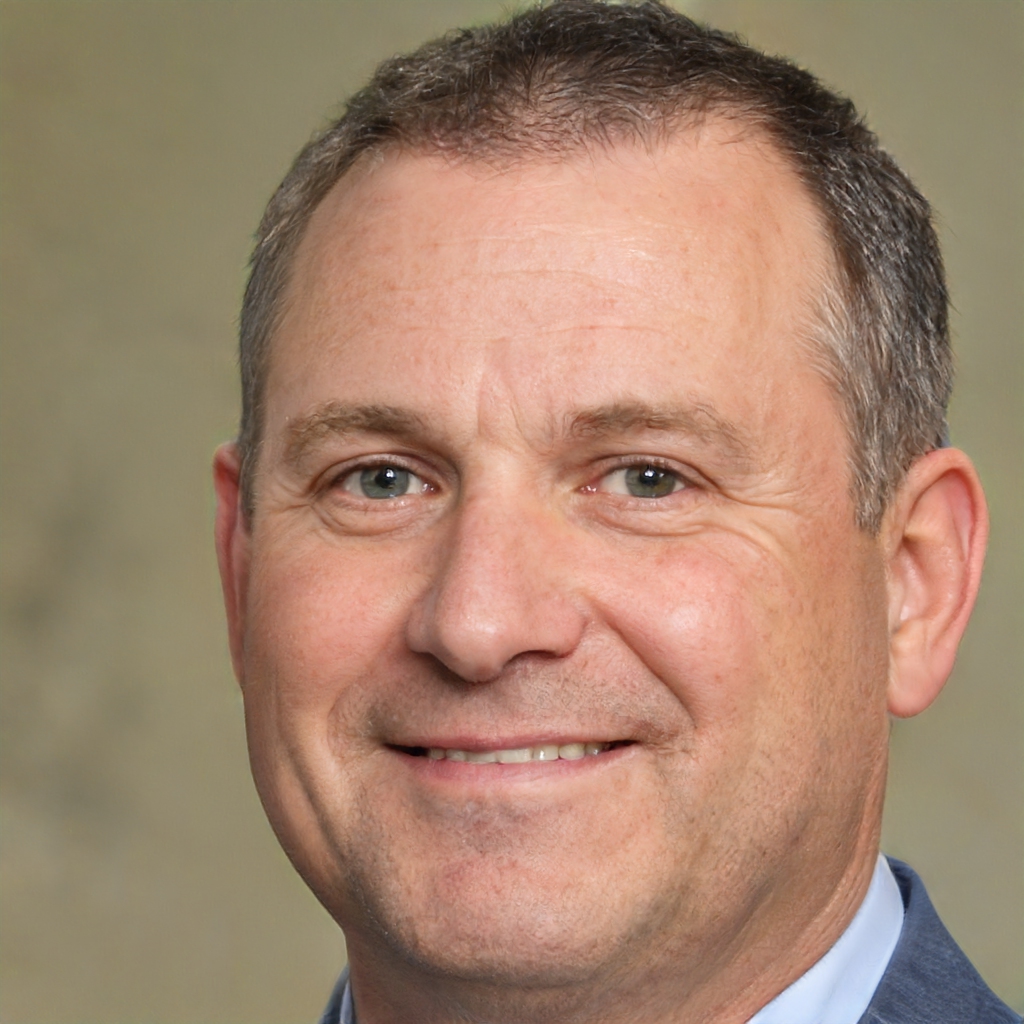 Author Cliff Durward
Hi, I'm Cliff. I'm based in Cleveland, Ohio, with my wife and two kids. I have a keen interest in cybersecurity and have been writing about it for around a decade now. Due to my background in computer science, I am familiar ...
Read more about the author