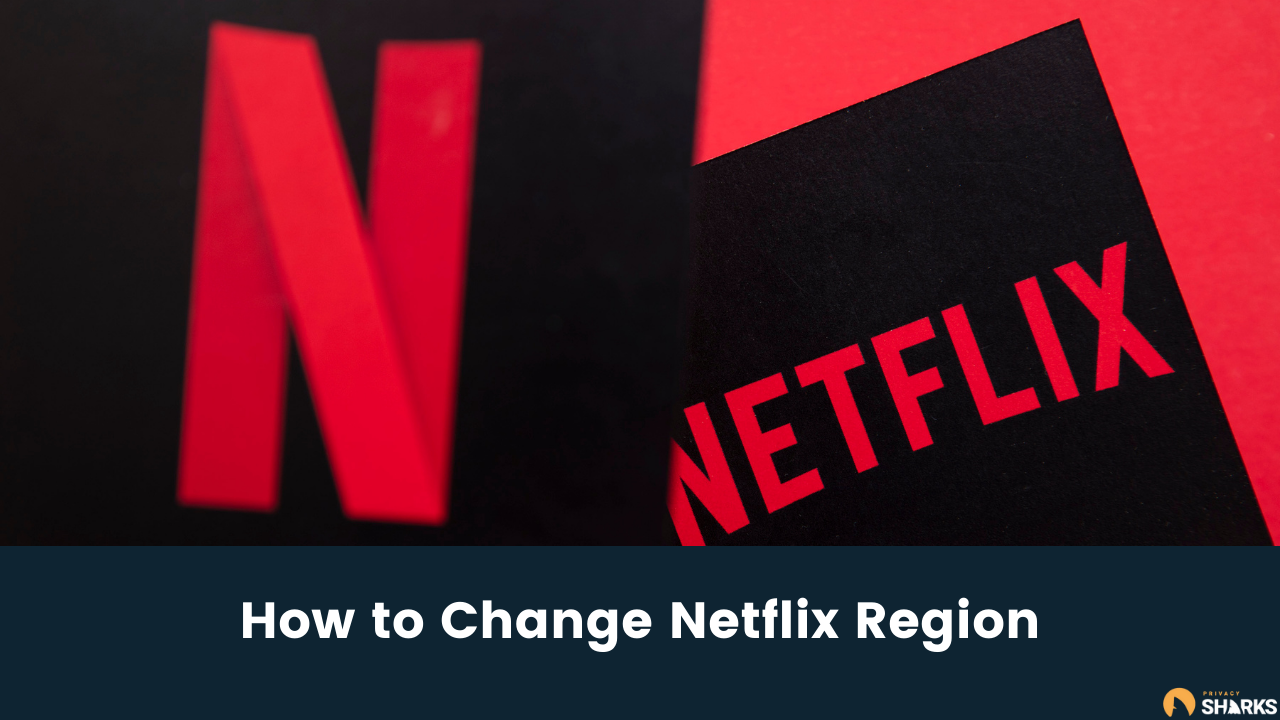 Reading time: 12 minutes
Netflix is one of the biggest streaming platforms in the world, second only to Amazon Prime Video in terms of content. With over 15,000 different titles in its library, including blockbuster movies and TV series, Netflix Originals have seen the streaming company creating its own great content too.
Did you know that access to Netflix differs across the world? Depending on where you are, you will have access to different Netflix libraries. This is great if something is exclusive to your country but frustrating if something isn't available in your region.
But, not all is lost. There are ways to change your Netflix region and access otherwise blocked shows and movies. In this blog, we're going to show you the easiest and safest ways to unblock geo-restricted content and enjoy unlimited streaming on Netflix across the world. Keep reading to find out everything you need to know.
Why Should I Change Netflix Region?
Some Netflix libraries are significantly better than others. For example, the US Netflix library is the biggest globally, including many of the world's biggest TV shows. But if you're located elsewhere, you will miss out on a lot of this content. By changing your Netflix region, you will never have to encounter error messages or have a fear of missing out on the latest releases.
But why does Netflix limit who can watch what? It all comes down to licensing. Netflix has agreements with content producers that limit where it can be published. So, for example, a US-exclusive TV show will only be available on US Netflix. This is the same with other streaming services and different types of content like gaming platforms, all of which can be subject to licensing limitations. Changing your Netflix region is the only way to fix this problem.
What You Need to Unblock Netflix Libraries
Before we begin going into the details, there are a few things that you will need first. Here's what you need to unblock Netflix in your chosen location:
An active Netflix account in your home country
A stable internet connection that is capable of streaming TV shows and movies
A device with a Netflix app
A subscription to a safe and reliable Netflix VPN
Basic computer knowledge
Once you have checked everything off of this list, it's time to move on to exactly how to access Netflix content from other libraries.
Change Your Netflix Region by Using a VPN
The easiest and safest way to access alternative Netflix libraries is by using a VPN. A VPN, or Virtual Private Network, bypasses your internet traffic through an intermediary server in another location. So, for example, if you're located in The United Kingdom and want to access US Netflix, you would connect to a VPN server in the states. Your internet traffic would then be routed through the US server, and Netflix would believe that you are in that location.
Netflix also relies on your IP address to decide which titles you can access. A VPN changes your IP address, making it difficult to determine your actual location or identity. This not only allows you to watch Netflix but protects your privacy too. How to change Netflix region with a VPN differs by the device; check out our step-by-step guides below.
How to Change Netflix Region on iPhone
Installing a VPN and changing your Netflix library is easy on an iPhone. Here's how to do it:
Choose a VPN that works with Netflix – NordVPN is our top recommendation; alternatives include Hotspot Shield, Surfshark, and Private Internet Access
Create an account with your chosen VPN service
Head to the App Store and download and install the VPN app on your iPhone
Connect to a VPN server in your chosen location – e.g., if you want to access Netflix UK, connect to a server in The United Kingdom
Open the Netflix app, and you will have access to the shows and movies on your chosen Netflix library
How to Change Netflix Region on Android
Android users can use a VPN to change Netflix region, and access blocked content. Here's how to do it:
Choose a VPN that works with Netflix and has a reliable Android app – NordVPN is a great example.
Create an account and subscribe to the chosen VPN service
Go to the Google Play Store on your Android device and download the VPN app
Connect to a VPN server in the location you want access to Netflix – e.g., for US Netflix, connect to a server in The United States
Open the Netflix app and watch Netflix in your chosen region!
How to Change Netflix Region on PC or Mac
If you prefer to watch Netflix on your PC or Mac, here's how to change your region with a VPN on these devices:
Choose a VPN that works with Netflix and has a PC/Android app – Again, NordVPN is the top choice
Create an account and subscribe to the VPN service
Download the VPN app on your streaming device
Connect to a server in your chosen location – e.g., for Australian Netflix, connect to a server in Australia
Browse Netflix content without any geo-restrictions in a new region
Can Any VPN Unblock Netflix Libraries?
Not all VPNs work with Netflix. They don't all have the same features, and Netflix is constantly developing technology that beats VPN users. In addition, many VPN services use shared IP addresses, all of which have already been detected by Netflix and banned.
Many other elements can impact whether or not a VPN is compatible with Netflix and can change your region. You will need a VPN that is proven to work with Netflix, and it should have the following features:
Servers in many locations so that you can choose a Netflix region across the world
Fast speeds so that you can stream HD video without interruption
256-bit AES encryption and a network kill switch to avoid VPN detection
Dedicated IP addresses so that other users activity doesn't impact you
Keep in mind that things are constantly changing, and Netflix is often blocking new VPN services. So something that works today might not work in the future. However, big VPN companies have teams working on technology to keep winning the battle against Netflix and its limitations.
Will a Free VPN Work?
There are many free VPNs out there, some of which will help you change your Netflix region. However, it's doubtful that you will be able to choose where you connect to or even stream any content at all. Why? Well, a free VPN comes with a handful of servers, one of which you will be assigned to. So if you want a Netflix region in a specific place, think again. A free VPN won't give you the luxury of choice.
Even if you found a free VPN with your preferred location, streaming shows and movies on Netflix would be almost impossible because of data caps and slow speeds. Thousands of users will be connected to the same server simultaneously, making everything frustratingly slow. This means buffering, lag, or even just error messages while trying to access Netflix. Even during quiet periods, free VPNs impose data and speed limits, making streaming impossible.
We highly recommend choosing a premium VPN that has all of the features outlined above. It will save you a lot of hassle and frustration and change your Netflix region with ease. Avoid free VPNs for streaming, and only ever use them for day-to-day browsing.
Will Netflix ban you for using a VPN?
You're probably wondering if Netflix will ban you for using a VPN. Here are the two possible outcomes when Netflix detects you are using A VPN to change your region:
The first is that they ban your IP address. This is relatively easy to overcome, as IP addresses can be changed. You can permanently change your IP address by contacting your Internet Service Provider.
However, your Netflix account may be blocked and closed permanently for violating terms and conditions. Nobody wants to lose access to their Netflix library, so keeping your VPN connection hidden and avoiding the risks is essential.
Can I Change Netflix Region without a VPN?
The only real alternative to a VPN for Netflix is a proxy server. Although a proxy server can change your IP address and device location and change your Netflix region, it comes with risks. Unlike a VPN, which is packed with encryption to secure your connection, a proxy server does not. You could be one of the thousands connecting to the server, and not everybody has good intentions. As a result, you run the risk of data loss, hacking, phishing attempts, or DDoS attacks.
So, in theory, yes, you can change Netflix without a VPN by using a proxy server. But, should you? We advise against it.
Is it Illegal to Change Your Netflix Library?
No, it is not illegal to access Netflix using a VPN or change your Netflix region. You aren't breaking any laws by doing so, but that doesn't mean you won't run into any trouble. The issue is with Netflix itself, not the law. The company prohibits VPNs and prohibits users from changing their IP address or trying to unblock content from other regions. So although you're violating the terms of service and risk account closure, you aren't breaking the law.
The only time you would ever be breaking the law by using a VPN to change Netflix is if VPNs are illegal in your country. It's rare, but there are countries around the world that ban the use of VPNs. We recommend staying on the right side of the law.
Can I Get Access to My Home Netflix Library while Abroad?
Most people still want access to their favorite shows and movies while they are traveling. Unfortunately, once you leave your home country, your Netflix library changes too. As well as unblocking international content when you want it, a VPN can help you access your home content while you're abroad. The only difference is that you would connect to a VPN server back home to spoof your location, change your IP address, and have Netflix think you're still in the country.
What Can I Do if Netflix Blocks My IP Address?
If you've been subject to a Netflix IP ban, a VPN can help. Every time you connect to a different VPN server, your IP address will change. So if your home IP is banned, use a VPN to overcome it. Don't be alarmed if you see an IP ban message while using a VPN; they have thousands of servers, and there's bound to be some that Netflix has already blacklisted. Simply disconnect and connect to another server.
If you want something more permanent that doesn't always require a VPN connection, you can change your Internet Service Provider to change your IP address. You can also connect to an alternative network or use a proxy server. There are many ways t get access to Netflix, even if your IP address has been banned. The quickest, easiest and safest way is to use a VPN.
Why Does Netflix Ban VPNs?
When Netflix buys content, it agrees to only stream the content in particular parts of the world. These publishing limitations and licensing rules are legally binding so that Netflix can be penalized for the actions of its users. To prevent any license breaches, Netflix works hard to ban VPNs that help users to unblock content. It's not just Netflix; other platforms like Amazon Prime Video and Hulu do the same thing.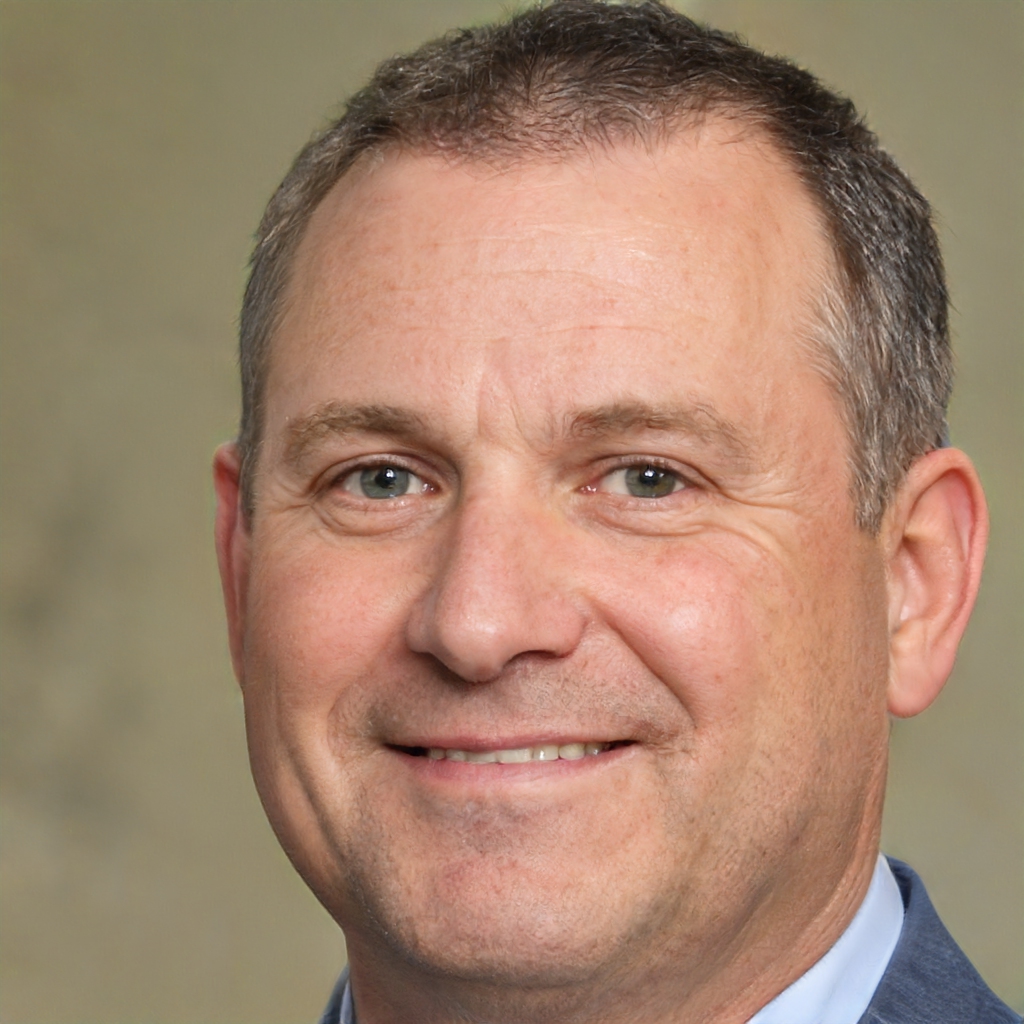 Author Cliff Durward
Hi, I'm Cliff. I'm based in Cleveland, Ohio, with my wife and two kids. I have a keen interest in cybersecurity and have been writing about it for around a decade now. Due to my background in computer science, I am familiar ...
Read more about the author