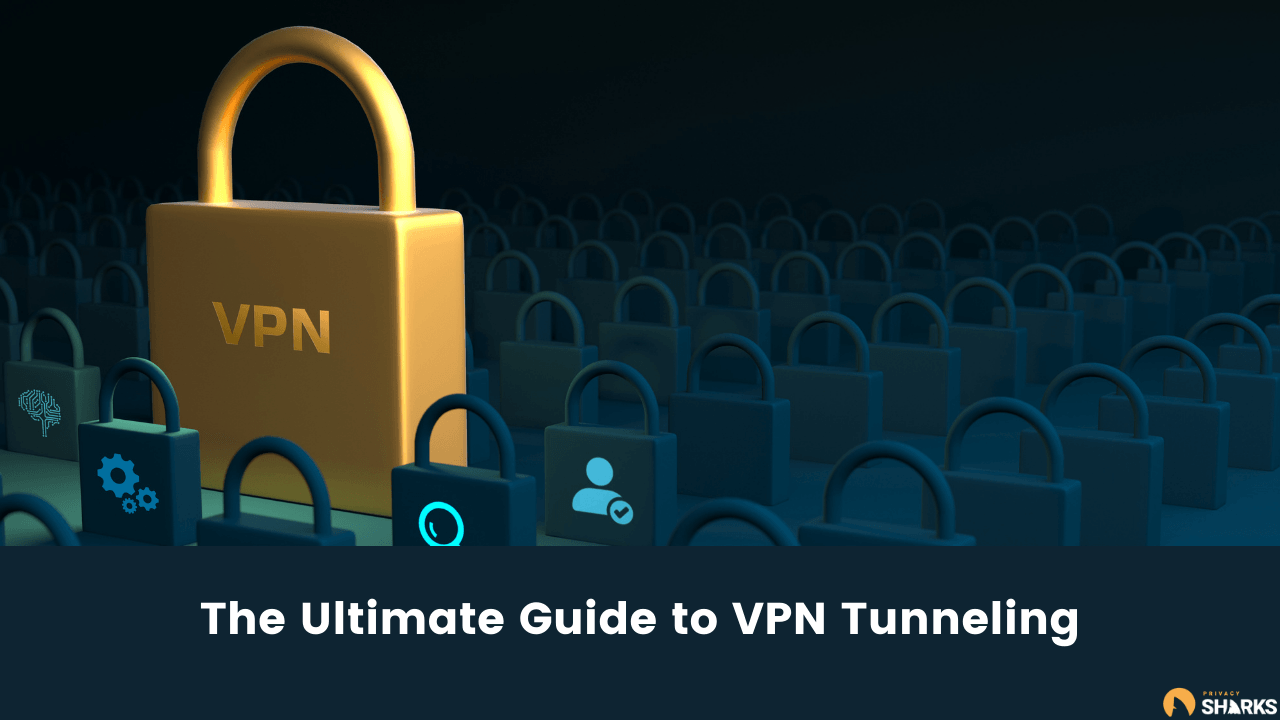 Reading time: 19 minutes
Online privacy is becoming more of a priority for us all, and it's no surprise considering the increasing number of online threats. Malware can be found in email attachments, specific websites, and files downloaded to your computer, and they can create huge problems. This is one of the many reasons why more people than ever before are opting to use VPN apps to protect ourselves, our data, and our devices.
It can be pretty easy to become overwhelmed by the idea of a VPN or VPN tunnels, especially if you're not an advanced internet user. But, it doesn't have to be complicated. Of course, it helps to understand the basics of VPN tunneling, but you don't need to know the inside-out process.
In this guide, we will help you to remove the guesswork. We explain everything you need to know about VPN tunneling protocols, what they are and how they work. We will explain how VPNs can help encrypt your internet connection, protect your personal information, change your location, and much more. Keep reading for more details!
What is a VPN Tunnel?
In simple terms, a VPN tunnel is the connection between your device and the internet. When you connect to the internet using a VPN, or Virtual Private Network, the tunnel encrypts your data. This can include everything from your IP address and location to your browsing history. When you're not connected to a Virtual Private Network, whatever you do online leaves a footprint. A VPN tunnel essentially wipes that footprint clean.
But who would be after this data in the first place? You might be wondering. Firstly, Your Internet Service Provider (ISP) can see everything you do online. Even if you have nothing to hide, it's never nice to be spied on, although there is no malicious intent from your ISP. The biggest threat to your data and privacy are hackers, adware, spyware, and other types of online attacks. A VPN service and its tunneling protocols are what you need to prevent such problems.
A VPN tunnel is just the name for the connection; it isn't what provides the security or keeps the prying eyes out. Instead, it's the encryption within the tunnel that does most of the work. Encryption essentially scrambles your data so that it cannot be deciphered or traced back. The level and standard of encryption depending on the type of tunneling protocols used.
Why should you use VPN tunneling?
Some of us just want to connect to the internet and be on our way. Having to decide between VPN providers and investigate VPN tunneling protocols sounds like a lot of work. But there are several reasons you should be using a VPN tunnel and many risks to you and your device if you don't.
There are many things a VPN is used for. Firstly, VPN protection is beneficial when you're away from home. It's highly recommended for your home network too, but public and open wifi networks are where the most significant risks are. Whether you're at an airport, a hotel, school, college, or anywhere else where there is free wifi to connect to, you should never do so without the use of a VPN tunnel. Many different things can infiltrate your connection to the internet, including viruses and other types of malware. Such threats can take over your device or steal your personal and financial data. A VPN encrypts your data and protects you from online hazards and Internet Service Providers.
Another excellent reason for a VPN connection is to overcome geographical restrictions. Geo-restrictions are placed on specific websites or streaming services to block users from particular parts of the world. For example, US Netflix is only available in the US. So if you travel abroad, you lose access to all of your content because of geographical restrictions. You can hide your actual IP address by connecting to a VPN server in another location and directing your traffic through a VPN tunnel. You will be given an IP address in the area of your chosen VPN server, unblocking all local content. All of this while still benefitting from encrypted data and high levels of security.
Common VPN Protocols
There are several different tunneling protocols, all of which come with their own features. However, one thing that they all have in common is the highest levels of security. Most VPN service providers will give users a choice of secure protocols, and which you use comes down to personal preference or internet activity. For example, some protocols are faster and so are better for streaming services than others.
Here's a breakdown of the most popular VPN tunnel protocols:
OpenVPN
The OpenVPN protocol is the default protocol for most VPN providers and is incredibly popular. It's completely open-source and comes in two variations, OpenVPN TCP (Transmission Control Protocol) and OpenVPN UDP (User Datagram Protocol). Although OpenVPN TCP is more widely used, OpenVPN UDP is considered the faster option and the recommendation between the two for gaming and downloading.
OpenVPN uses AES 256-bit encryption to protect data, which is considered a military-grade level of encryption. It is compatible with many operating systems, including Android, IOS, macOS, and Windows, and can protect user data on any device. OpenVPN is slightly more complicated to configure than others on this list, but it's also one of the most reliable tunneling protocol options. Because it's open-sourced, the code is constantly checked for security issues, making OpenVPN a very secure and safe VPN tunneling protocol. In addition, it's able to combine an encrypted connection with impressive speed.
PPTP (Point-to-Point Tunneling Protocol)
PPTP or the Point-to-Point Tunneling Protocol is one of the oldest tunneling protocols still in use. Created by Microsoft in 1995, it encrypts your data packets and is one of the easiest to set up. PPTP has some of the fastest connection speeds and so may seem like the obvious protocol for gaming or downloading, but it has a flaw.
The fast speeds are a result of low encryption levels. It's known to have vulnerabilities and should be avoided by those looking for the highest level of VPN encryption. In fact, most premium VPN services have stopped offering PPTP as an option or do so with a warning.
L2TP/IPsec (Layer 2 Tunneling Protocol/Internet Protocol Security)
What's better than one layer of encryption? Two, of course. L2TP/IPsec is one of the most secure VPN tunneling protocols because it combines two different protocols. L2TP packets the data, and IPsec protects it even further, creating two layers of encryption. In addition, L2TP/IPsec has AES 256-bit encryption, ultimately securing your internet traffic and keeping everything private. This level of encryption is considered the best in the world right now.
The downside to such a secure VPN connection is that it is slower than PPTP, although significantly safer. So ultimately, it comes down to what's more important to you – a fast connection or a more secure one? The answer to that will depend entirely on your activity level. The fixed ports used by L2TP/IPsec can make it more detectable. So it can struggle to overcome restrictions on specific platforms known to actively block VPN apps, like Netflix.
SSTP (Secure Socket Tunneling Protocol)
SSTP or the Secure Socket Tunneling Protocol is another creation from Microsoft, whereby internet data is encrypted through a Secured Socket Layer. It's very secure, but it's only available on the Windows operating system, isolating macOS or Linux users.
Unlike L2TP/IPsec, SSTP doesn't use fixed ports, making it harder for streaming services to detect and block VPN users. It's also one of the faster options. This is why it's preferred by people that are trying to overcome geographical restrictions.
IKEv2/IPSec (Internet Key Exchange Version 2)
IKEv2/IPSec is fast and secure, and so is one of the most widely used VPN encryption protocols. It is available with almost every premium VPN service. It uses the Diffie–Hellman key exchange, which has no known security flaws and allows for breakneck speeds.
IKEv2/IPSec also has Perfect Forward Secrecy, making your VPN tunneling incredibly safe. It's a great allrounder that can be used for streaming, downloading, gaming, or just day-to-day browsing.
WireGuard
WireGuard is a new VPN tunneling protocol and is still not available with every VPN service. However, it has essentially taken the best parts of other VPN protocols, put them together, and created a desirable secure tunneling protocol of its own. WireGuard is open source, like the OpenVPN protocol, but considerably more straightforward to set up because of its simple code.
It's no surprise that this tunneling protocol is quickly becoming a favorite with users. Its speeds are significantly faster, incredible for streaming services and downloading, and provide a reliable encrypted connection. However, if you want to use WireGuard, you will have to choose a VPN provider that supports it. Some of the biggest VPN clients with Wireguard include Surfshark, NordVPN, and CyberGhost.
Proprietary VPN protocols
Some Virtual Private Networks have created their very own protocols. Unfortunately, only a few VPNs have been capable of doing this, as it takes a lot of time, technical knowledge, and investment. The issue with proprietary VPN protocols is that they aren't open source, and the code is often top-secret. This may not sit well with an advanced user who wants to see what's happening behind the scenes. Despite that, these protocols tend to be significantly faster and better at overcoming blocks and restrictions. Here are some examples:
Hydra
The Hydra protocol is exclusive to Hotspot Shield. The VPN developed it because they weren't satisfied with the current internet protocol security options. Hydra addresses a common issue in VPN tunnels: the delay between the data being sent and received. Instead of deciding between security or speed, Hydra provides both.
Hydra is available on most platforms and operating systems, and Hotspot Shield claims it's 2.4 times faster than OpenVPN.
Lightway
Lightway is a proprietary protocol from ExpressVPN, using TLS to secure the tunnel. It is designed with mobile users in mind because it's incredibly fast when switching between different networks. This means that you never have to worry about being unprotected. Think of it as an alternative to a kill switch – it doesn't cut your internet connection, but it moves you over to a new network so fast that no data can be exposed.
Lightway is still very new. It's constantly changing and improving, so it isn't easy to conclude how it impacts speeds yet.
NordLynx
NordVPN is well regarded as the best VPN on the market or one of them. So it's no surprise that they've been able to develop a great protocol. NordLynx is a modified version of the already impressive Wireguard Protocol, with a couple of improvements.
The default Wireguard configuration uses the same IP address for every user. So although the connection is private, the risk to the user can be higher. The NordLynx variation randomizes your IP address instead while still keeping no records of your data.
KeepSolid Wise
KeepSolid wise has been created by VPN Unlimited and is essentially a modified version of OpenVPN. It is capable of overcoming most restrictions and firewalls because of its TCP 443 and UDP 443 ports. It has been designed to improve the existing OpenVPN offering, but it has been known to slow the network down and cause some connectivity issues.
Which VPN protocol should you use?
The VPN protocol you choose will depend on two things – what your VPN service provider offers and what your planned activity is. Not all VPN services have all of the mentioned encryption protocols, with the majority preferring OpenVPN or L2TP/IPsec. Let's say you find a VPN with every option; which is the best tunneling protocol for you? Below, we've outlined which encryption protocols are best suited to specific activities.
For streaming
Wireguard is undoubtedly the best VPN tunneling protocol for streaming. It's much newer than the other options and has been purposely designed for transporting large amounts of data. Despite high levels of encryption, it's capable of maintaining incredible connection speeds, which means no lag or buffering when watching content.
The best thing about Wireguard and what makes it so great for streamers is its ability to bypass VPN blocks. No other encryption protocol can fly under the radar as Wireguard can. A great alternative will be IKEv2/IPSec if Wireguard is not available.
For downloads and file sharing
Downloading files, especially torrents, can be risky. So you will need to use a protocol that can protect you while still maintaining fast speeds. Poor protection can result in viruses or even copyright infringement cases.
The best protocol for downloading is Wireguard, but OpenVPN is a good alternative when used in UDP mode. You should also ensure that your VPN app has other security tools like a kill switch in case of an outage.
For security and privacy
If you're looking for a more secure tunneling protocol, look no further than the Layer 2 Tunneling Protocol for security and privacy. It has a double layer of protection, making it incredibly difficult to penetrate. It can be used with most operating systems, even on mobile devices, and most VPN service providers support it.
A close second for security is OpenVPN, which is also available with almost every VPN app. Those who have a more advanced understanding of VPNs and encryption should consider utilizing OpenVPN.
How to change your VPN tunneling protocol
Each VPN provider will have its preferred VPN tunneling protocol that it uses by default. So if you decide to follow our advice above and change to a specific protocol, it will need to be done manually. The great news is that it's straightforward.
All you have to do is head to the settings menu and look for the automatic VPN protocol connection. The VPN will probably have the word recommended next to its preferred option. Simply choose your alternative and save the settings to switch over. You may need to restart the
What is split tunneling?
Split tunneling is a VPN feature that allows you to decide which traffic gets encrypted and which doesn't. You may only want to use VPN connections for specific things, and split tunneling is how to do it.
For example, you might want to change your IP address to unblock your Netflix while abroad – so you connect to VPN servers back home and tunnel your traffic. But what if you want to access a local website in your current destination? You can use the split tunneling feature in your VPN app to select which websites and apps you want to connect through the VPN and which should bypass it. Many VPN service providers have this feature, but not all, so always check before you subscribe.
Split tunneling is also an excellent way to minimize your bandwidth usage on a limited plan. For example, if you're just using the VPN for privacy and don't need it to change your location, you could use split tunneling to ensure that apps like YouTube and Netflix don't eat into your bandwidth allowance.
What is a kill switch?
We have explained what a VPN and VPN tunneling is, the different protocols, and the best for specific activities. Now, we're going to take a look at another essential tool designed to keep you safe and secure while online. Think of VPN tunneling as the first step in the process. Sometimes systems fail, and you need a backup, and that's where a kill switch comes in.
A kill switch is available with most virtual private networks. It can automatically detect if the VPN tunneling connection has dropped or isn't working correctly. If the kill switch detects that your data packets aren't adequately encrypted or that your privacy is at risk, it will temporarily disable your internet. This prevents your IP address or other personal information from being leaked without your knowledge and is the perfect backup when VPN tunneling fails.
Will a VPN slow my internet connection down?
There are several factors involved in network speed and how much a VPN can slow it down. Your Internet Service Provider, your distance from the VPN server, and which VPN protocol you are using can all make a difference.
Unfortunately, by design, VPNs are likely to cause some speed decrease. This is because your data is being encrypted before it reaches its destination. Therefore, it's essential to choose a premium VPN that will have a minor impact your internet speed. There are many out there that can operate with the highest levels of security without making much difference to your connection.
How do I set up a VPN tunnel?
Thankfully, you don't need to set up a VPN tunnel yourself. By simply subscribing to, downloading, and installing a VPN, the tunnel is created for you. Using a VPN is the easiest and quickest way to encrypt your traffic, requiring absolutely no manual configuration.
What is the difference between a VPN tunnel and a VPN app?
The VPN app is the software you use to connect to a VPN server; it's the front-end. The VPN tunnel is what happens in the background after you connect. Every VPN app needs to have a VPN tunnel and protocol available, but they are technically different.
Does VPN tunneling work every time?
Like most things, VPN tunneling isn't 100% foolproof; there are still times when a VPN server and a tunnel can fail. This could be due to connection issues, an attack attempt, or a host of other things. However, such problems are infrequent, and there is a technical team working around the clock to ensure that data stays encrypted.
Can I use a VPN tunnel on my mobile device?
Yes! A VPN tunnel isn't exclusive to desktop devices like PCs or Macs. You can also install a VPN on your mobile device and enjoy the same great benefits. Just remember that some VPN tunneling protocols will be unavailable to you on mobile. For example, SSTP can only be used on Windows operating systems.
Is split tunneling available with every VPN app?
No, unfortunately not. Split tunneling is considered somewhat of a premium feature and is only available with the best VPNs. Therefore, you're very unlikely to find the option on a free or basic VPN. The good news is that split tunneling is available on most market-leading apps, so it's not something you will struggle to find.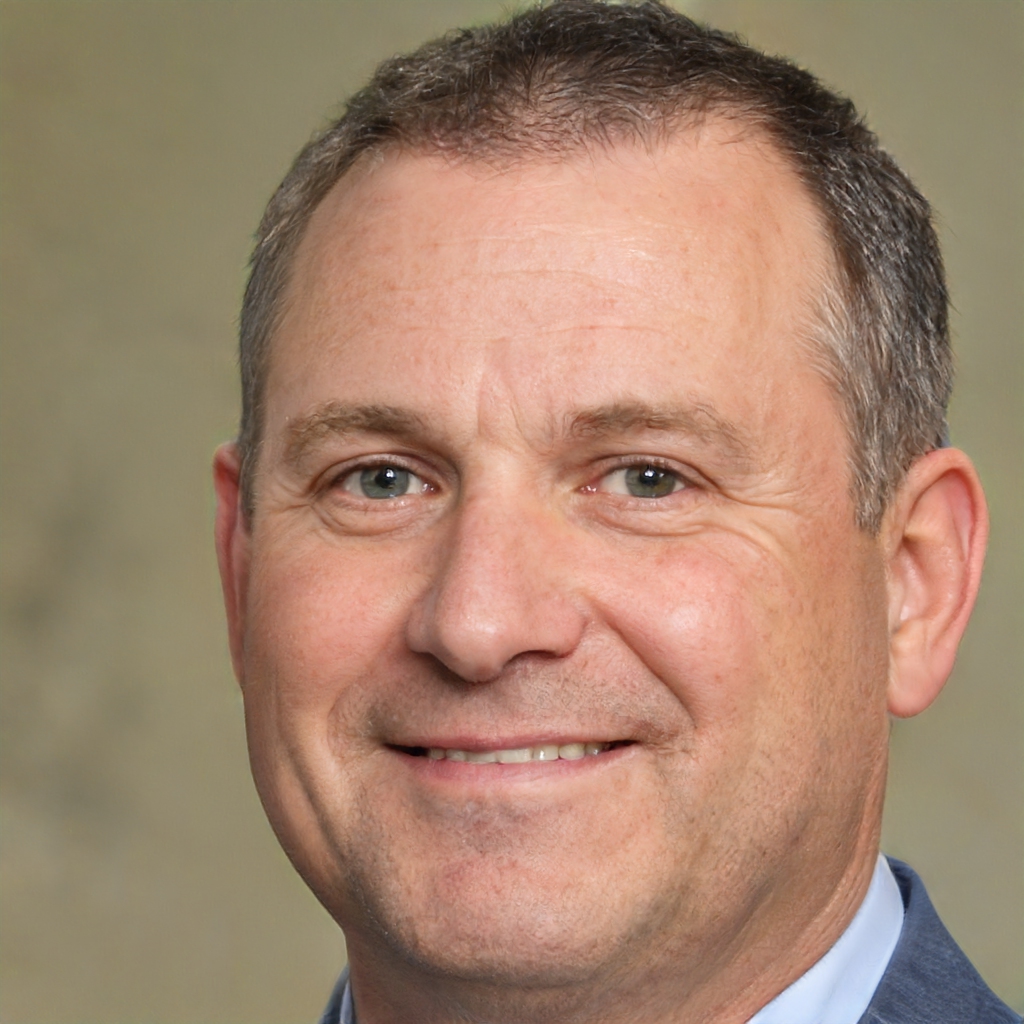 Author Cliff Durward
Hi, I'm Cliff. I'm based in Cleveland, Ohio, with my wife and two kids. I have a keen interest in cybersecurity and have been writing about it for around a decade now. Due to my background in computer science, I am familiar ...
Read more about the author