Norton Secure VPN Review
Our rating
Security
Read more
Features
Read more
Try it now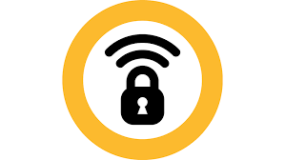 English e-mail support

English chat support

No phone support
Norton is one of the biggest names in the world of cybersecurity. The market-leading brand produces some of the best and most popular antivirus software on the market and has millions of active users. Yet, despite its stellar reputation for all things security, Norton was surprisingly late to the market with its secure VPN app. It is still considered to be one of the newer options when compared to other VPN providers that have been protecting users online for years. But with such a big name behind it, Norton Secure VPN was destined for success. So does it live up to the expectation? We're going to find out.
In this Norton Secure VPN review, we put everything to the test. We take a close look at the server network, the security features, its ability to access streaming services, and much more. Ultimately, we decide whether Norton Secure VPN can keep you safe online and whether or not it's worth the investment. Keep reading to find out everything you need to know about this VPN.
Pros

VPN offered by a reliable company
Unblocks Netflix
Kill switch feature
Cons

Limited server locations
No support for Firestick
Limited protocol options
Price Starting At:
3.33 $ / monthly
39.99 $ / annually
For New Users:
60 -day money-back guarantee
Capabilities
Unlimited Bandwidth
Kill Switch
Split Tunneling
Zero Data Logging
Free Version / Trial
Mobile App
Firestick Compatible
Payment options
American Express
Mastercard
Mastercard Debit
Paypal
Visa
Visa Debit
Visa Electron
Geolocations available
Brazil
New Zealand
Norway
Poland
Romania
Singapore
South Africa
Spain
Sweden
Switzerland
Turkey
Ukraine
United Kingdom
United States
Norton Secure VPN Security
One of the most significant advantages to Norton VPN when it comes to security is its reputation. With new VPN clients, you never really know what you are getting. You need to rely on reviews and give new brands the benefit of the doubt. With over 20 years in the cybersecurity and antivirus space, Norton has more than proved itself as a reliable and trustworthy creator of secure software.
Norton Secure VPN comes with the highest levels of AES 256-bit encryption, which they call bank-grade encryption. Although this has become somewhat of an industry-standard, it's good to see that it's available. Two VPN protocols are available with Norton, OpenVPN and L2TP/IPSec. Although these are two of the most popular and secure VPN protocol options, it's disappointing that others like IKEv2 and Wireguard are not available. We always prefer to have plenty of options, and we find this to be quite limiting. The good news is that OpenVPN and L2TP/IPSec are both secure and can be used for all browsing activities, including streaming and downloading.
The dynamic IP addresses provided by Norton Secure VPN are a huge selling point. Unlike a static IP that remains the same, a dynamic IP address changes every time you connect to a VPN server. This makes it significantly harder for Internet Service Providers to track your online activity or gain access to your user data. This is also complemented by multi-hop technology. With multi-hop, your internet traffic isn't routed through one VPN server but a selection of different VPN servers. This also helps to make it much harder for online threats to track you.
DNS and WebRTC Leaks were non-existent when we tested Norton Secure VPN. Unfortunately, such leaks are a common problem with VPN usage, so we were delighted to find that Norton had tackled it head-on. We ran several leak tests and found that neither our actual location nor real IP address was exposed. Again, this is fantastic when you're using a VPN to bypass geographical restrictions and don't want to be detected. The in-built ad tracking blocker is another great perk. It stops persistent ads from popping up as you browse, and you can even check how many ads have been blocked since you installed the app. This can be disabled at any time, but it's recommended that you keep it on.
There are plenty of other security features included with a Norton Secure VPN subscription, but there's a catch. Despite having many impressive tools, some are limited to specific devices and operating systems. So it's great that they are available, but then disappointing that they're only available to particular users.
Take the network kill switch, for example. A fantastic security feature that detects when your VPN connection drops. If this happens, the kill switch will temporarily cut your internet connection. This helps to prevent data leaks and ensures that your online privacy is never compromised. It's also great if you're using the VPN to access Netflix or other streaming services - if the VPN connection drops and Netflix can detect your real IP address, you may face an IP ban or even a total account closure. The catch? It is only available on Android and Windows devices. So if you're using a Windows laptop, you can use it, but using a Mac on the macOS operating system means you miss out on the kill switch entirely.
Unlike many other VPN services, Norton Secure VPN keeps logs. We spend a lot of our time talking about VPNs with strict no-logs policies, so it's strange to come across a VPN that openly stores user data. That said, there's a good reason for it. Norton is a US-based company and forms part of the Five Eyes, Nine Eyes, and 14 Eyes Alliances. This means that the company could be subject to auditing and have to provide specific user information to third parties. What helps is that Norton is very transparent about the data it collects and what it's used for, so there are no nasty surprises.
Some of the data that Norton collects and keeps include your contact details, financial information, marketing preferences, and device preferences. There is significantly more information stored by Norton Secure VPN than there is by most other VPN providers, but the company's US jurisdiction gives it no choice. The one positive is that your browsing history and specific internet activity are not logged, stored, or shared. So there is a 'no-logs policy' in some areas, but not others.
Try it now
Norton Secure VPN Features
Norton Secure VPN has around 1,500 VPN servers in total, which is modest but adequate. This doesn't compare much to the leading VPNs in the market. Many others have anywhere from 3,000 to 5,000 servers to choose from. The server locations are spread across 31 countries, which isn't exactly worldwide coverage. There are very few areas in countries with high levels of internet censorship, so you won't be able to connect in places like China or North Korea. We would like to see the geographical coverage improve, but the 31 countries available are a good start.
One of the newest features recently added to Norton Secure is split tunneling functionality. Split tunneling is very convenient and isn't available with all VPN service providers. With the split tunneling tool, you can select which traffic you want to encrypt through the VPN and which you don't. For example, maybe you're based in the US but want access to UK Netflix, so you connect to a UK server. But then perhaps you want to log on to your online banking, which probably won't work on a VPN connection. The answer? Split tunneling. You can select certain websites and apps to bypass the VPN, and this can be toggled in just a second within the Norton Secure VPN app.
Depending on the package, you can have anywhere from one to ten simultaneous connections with Norton VPN. This is very flexible and allows you to create a plan that suits your needs without overspending on connections you don't need. In terms of compatibility, the VPN has apps for Windows, macOS, iOS, and Android only. It does not work with Linux, Amazon Fire Stick, or any consoles.
There is a workaround for this, though. Norton can be configured on specific routers, so every device connected to the wifi network will benefit from the same levels of security. One of the best features of the Norton Secure VPN app is just how easy it is to use. The untrained eye may consider the app old-fashioned or out of date, but everything is by design. Norton wanted to create a VPN app that appeals to beginners and advanced users, and it did precisely that.
Unfortunately, Norton Secure VPN does not support torrenting or P2P filesharing of any kind. In fact, there is a complete blanket ban on all filesharing activities. So if this is the reason you need a VPN, you will have to look elsewhere. It's not very surprising that Norton bans torrents, considering the entire brand is built on online security. Unfortunately, torrents are a breeding ground for viruses and other malware types, so Norton has decided to take no risks.
Norton Secure is surprisingly affordable, with flexible packages and several ways to pay, including Visa, Mastercard, and PayPal. You can't pay with cryptocurrency yet, which is the preferred method for the most security-conscious, but we expect this to be available in the future. There is a 60-day money-back guarantee on the annual plan, which is double the guarantee period of most other VPN services on the market.
Summary
Try it now