Urban VPN Review
Our rating
Security
Read more
Features
Read more
See other VPN services
We do not recommend this VPN service!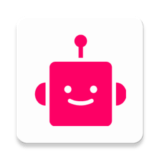 No e-mail support

No chat support

No phone support
Urban VPN is a free VPN service that can unblock streaming sites like Netflix and comes with unlimited bandwidth, meaning that you can stream as much as you like without worrying about how much data you are consuming. However, as with almost any free no-cost, it comes with a catch.
Urban VPN may be successful if you require little more than website unblocking, but its apps are poor. It also offers no customer support. There is a complete lack of transparency, meaning that it is likely not a trustworthy provider.
Urban VPN claims that it is different from other free VPNs and that it is speedy, free, and anonymous. However, on a closer look, it does not appear to live up to its promises. Keep reading for more information and whether we recommend Urban VPN or not.
Pros

Free VPN
Many server locations
Unlocks US Netflix
Cons

P2P system
Based in the US - Five Eyes member
Limited device support
Price Starting At:
0 -day money-back guarantee
For New Users:
No money-back guarantee
Capabilities
Unlimited Bandwidth
Kill Switch
Split Tunneling
Zero Data Logging
Free Version / Trial
Mobile App
Firestick Compatible
Payment options
American Express
Mastercard
Mastercard Debit
Visa
Visa Debit
Visa Electron
Geolocations available
Algeria
Argentina
Australia
Austria
Belarus
Belgium
Bolivia
Brazil
Bulgaria
Canada
Chile
China
Colombia
Costa Rica
Croatia
Cyprus
Czech Republic
Denmark
Ecuador
Egypt
Estonia
Finland
France
Germany
Greece
Guatemala
Honduras
Hong Kong
Hungary
Iceland
India
Indonesia
Iran
Ireland
Israel
Italy
Japan
Jordan
Kazakhstan
Kyrgyzstan
Latvia
Lebanon
Lithuania
Luxembourg
Malaysia
Malta
Mexico
Mongolia
Morocco
Netherlands
New Zealand
Nicaragua
Norway
Pakistan
Panama
Paraguay
Peru
Philippines
Poland
Portugal
Puerto Rico
Qatar
Romania
Russia
Saudi Arabia
Serbia
Singapore
Slovakia
Slovenia
South Africa
South Korea
Spain
Sweden
Switzerland
Taiwan
Thailand
Turkey
Ukraine
United Arab Emirates
United Kingdom
United States
Uruguay
Venezuela
Vietnam
Urban VPN Security
As part of this Urban VPN review, we considered it vital to analyze the Urban cyber security and privacy features on offer. All of the best Virtual Private Networks should offer secure DNS leak protection, a strict no-logs privacy policy to ensure your personal data remains anonymous. So, how does Urban VPN protect your privacy?
Urban helps to protect your privacy with a reliable integrated kill switch to ensure your IP address and browsing activity does not leak if Urban VPN fails for any reason. This is reassuring, especially if you're using public wi-fi connections.
The Urban VPN website features a "Why Free?" page, which states that Urban VPN is operated and supported by Urban VPN's P2P community. Urban VPN claims that it uses a system in which once a user is connected, their internet traffic will be re-routed through another user's system, and vice versa.
However, the Urban cyber security approach highlights a host of concerns and questions. It is not clear how Urban VPN encrypts and protects user data. Nor is it easy to determine how much of your device's resources the Urban VPN apps will consume once installed. It is also necessary to consider what may happen if another Urban VPN user utilizes your IP address to carry out illegal activities.
Urban VPN does offer a privacy policy that is well-written and neatly organized. This policy details all of the information that the VPN service collects, stores and explains how it is used. The Urban VPN privacy policy states that the VPN service collects users' Agent ID, UDID, Android ID, and IP address to identify their approximate geographical location and provide their service.
However, an ambiguous paragraph suggests that IPs collected for location purposes are deleted upon completion of use, suggesting that information is deleted when you disconnect from the VPN. But it continues to explain that IP addresses collected when using Urban VPN will only be deleted when you stop using the VPN service and delete the application.
The policy further states that Urban VPN collects visited website URLs, but it seems that it doesn't attach these URLs to specific accounts. However, we would like to see Urban VPN make its logging processes clearer since data logging poses many security risks such as personal information theft.
It is also necessary to consider the issue of the VPN's use of Peer-to-Peer technology. This software may use your internet and other means of routing your internet requests through another customer's device. Your use of the software also enables other users to re-route their connections through your device.
It is not clear how much traffic will be routed through your system, how it is protected, or whether there are any privacy or security considerations in place. We would like to see Urban VPN reassure its users by clearly stating how its Peer-to-Peer system works or to complete an independent security audit of its product and policies. However, this does not seem likely, meaning that users are left to take the company's promises on trust.
There is little information about the encryption that is used by the VPN service. Urban VPN also does not offer a kill switch, meaning that your real IP address and any unencrypted information will be exposed if the VPN drops for any reason, which is worrying.
See other VPN services
Urban VPN Features
Urban VPN may be suitable if you are looking for a free service that will unblock websites and services. However, if you need a VPN to protect and anonymize your online activity, you will have to look elsewhere. Despite its promises, Urban VPN has some disappointing features; the Urban VPN apps are poor, there is no customer support, and currently no promises on further software updates.
Installing a free VPN typically comes with risks and limitations, but Urban VPN claims to be different. According to Urban VPN's website, its free service is "100% fast," "100% free," and "100% anonymous" with unlimited bandwidth, super-fast server speeds, and unrestricted access to any website.
The Products menu of the Urban VPN website displays no-cost VPN apps for Windows, macOS, iOS, Android, browser extensions, and a VPN proxy. This all seems promising, but as with all free Virtual Private Networks, it is necessary to look more closely. Things become confusing with a separate list featuring a "free Netflix VPN," "free Reddit VPN," "free Instagram VPN," and more. These options, when selected, are either marked as "coming soon" or direct you to download the same desktop or mobile apps.
We expected that the Urban VPN app would be easy to download and install, considering that there is no need to create an account, username, or password, equaling easy activation. However, the client installer failed multiple times during the download. Although the Urban VPN website claims to offer help "whenever you need it," this seems to be another false promise. Urban VPN does not offer a live support feature, instant chat, or any support section on its site.
Once the client eventually installs, it opens to reveal one of the most basic interfaces we've seen. There is nothing more than a menu. Clicking on the menu displays the 5 continents, selecting one of these shows all available countries and the option to Connect or Disconnect. There are no other options, no Favorites feature, auto-Connect, or advanced setting, at all.
The Urban VPN browser extension as well as the desktop apps help you connect to a VPN server almost instantly. Server connections are decent, with speeds of up to 200Mbs in the United States, comparable to many VPN services. However, it seems that the level of encryption is much lower. It is also necessary to remember that Urban VPN operates on a P2P system, so in the same way that you get access to another customer's resources, they gain use of yours.
With Urban VPN, normal browsing activities seem to take noticeably longer than the initial speed tests would have suggested. Many websites took a significant amount of time to load. The browser extension also seemed to display its own ads over web pages, which likely explains why it is necessary to accept the 'change all the data on the websites you visit' permission.
However, Urban VPN's use of P2P technology does make it an effective website unblocking tool, as it is not necessary to rely on a limited number of centralized VPN server locations. Instead, Urban VPN users have access to a host of residential IP addresses. Even when it came to accessing streaming sites, it did unblock Amazon Prime Video and Netflix but failed to unlock Disney+ and BBC iPlayer.
Summary
See other VPN services