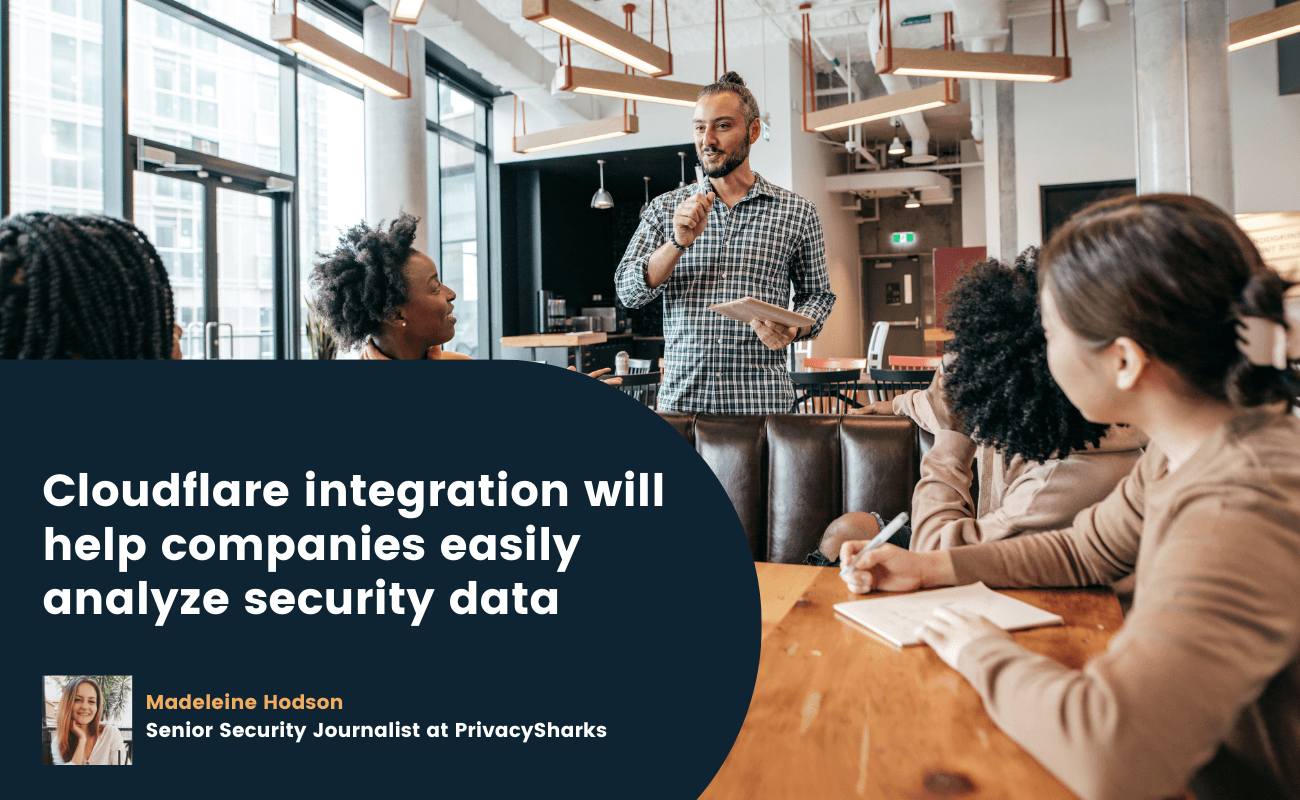 Reading time: 3 minutes
In a move that is sure to please companies worldwide, Cloudflare Inc. has recently announced new integrations with Microsoft Azure Sentinel, Splunk, Datagod, and Sumo Logic. This cooperation stems from a desire to help businesses more easily analyze insights on cloud-based analytics platforms.
The collaboration between Cloudflare, the security and performance company, and several data analytic companies will make it possible for Chief Information Security Officers (CISOs) to quickly analyze security data in their infrastructures. Since corporations will be able to directly add insights provided by Cloudflare Logs to their platforms, they won't need to worry about losing time creating custom integrations.
What are the benefits of the Cloudflare integration?
There are several benefits that the Cloudflare integration will bring to businesses. Firstly, it will enable companies to spend more time strengthening their network's security. As Matthew Price, CEO and co-founder of Cloudflare, puts it, "CISOs want their security teams to focus on security, not building clunky and costly integrations just to get insights from all of the different applications and tools in their infrastructure."
With Cloudflare, businesses will be able to view security data and insights from other applications quickly, easily, and, most importantly, cheaply. This will enable them to better prevent, detect, and resolve security threats.
Since the integration can be easily added to a company's cloud analytics platform, it can be deployed across their entire stack. For example, this makes it easier for teams to detect activity linked to blocked IP addresses and build a better overall picture of the security threat that they pose.
New features available
The integration also comes with new updates for companies. Cloudflare Logs will be introduced to datasets like Network Error Logging to help security teams understand potential threats across their entire network.
There will also be added support for any storage destination thanks to the industry-standard S3-compatible API. This means businesses can store their logs anywhere and aren't restricted to Google Cloud, Azure, and AWS.
Finally, an updated user interface aims to make the experience of using Cloudflare Logs more straightforward than before. Companies can get up and running with the software much sooner, thanks to the user-friendly interface.
What are companies saying?
In a press release from Cloudflare, the company included some quotes from Cloudflare partners who were enthusiastic about the new integration. John Mcleod from National Oilwell Varco says that the new integration will save his team "time and money."
Jane Wone, product manager of security at Splunk, was equally enthused, stating that the partnership between the platform and Cloudflare would help drive outcomes that "customers need to modernize their security operations."
At a time when cybersecurity is more important than ever, this announcement is exciting. It is sure to satisfy companies that are seeking fast and easy ways to protect their software infrastructures. We're interested in hearing what you think about the Cloudflare integration, so don't forget to sound off in the comments below!
References:
Cloudflare press release:
https://www.cloudflare.com/en-gb/press-releases/2021/cloudflare-integrates-with-microsoft-splunk-datadog-sumo-logic-and-more/