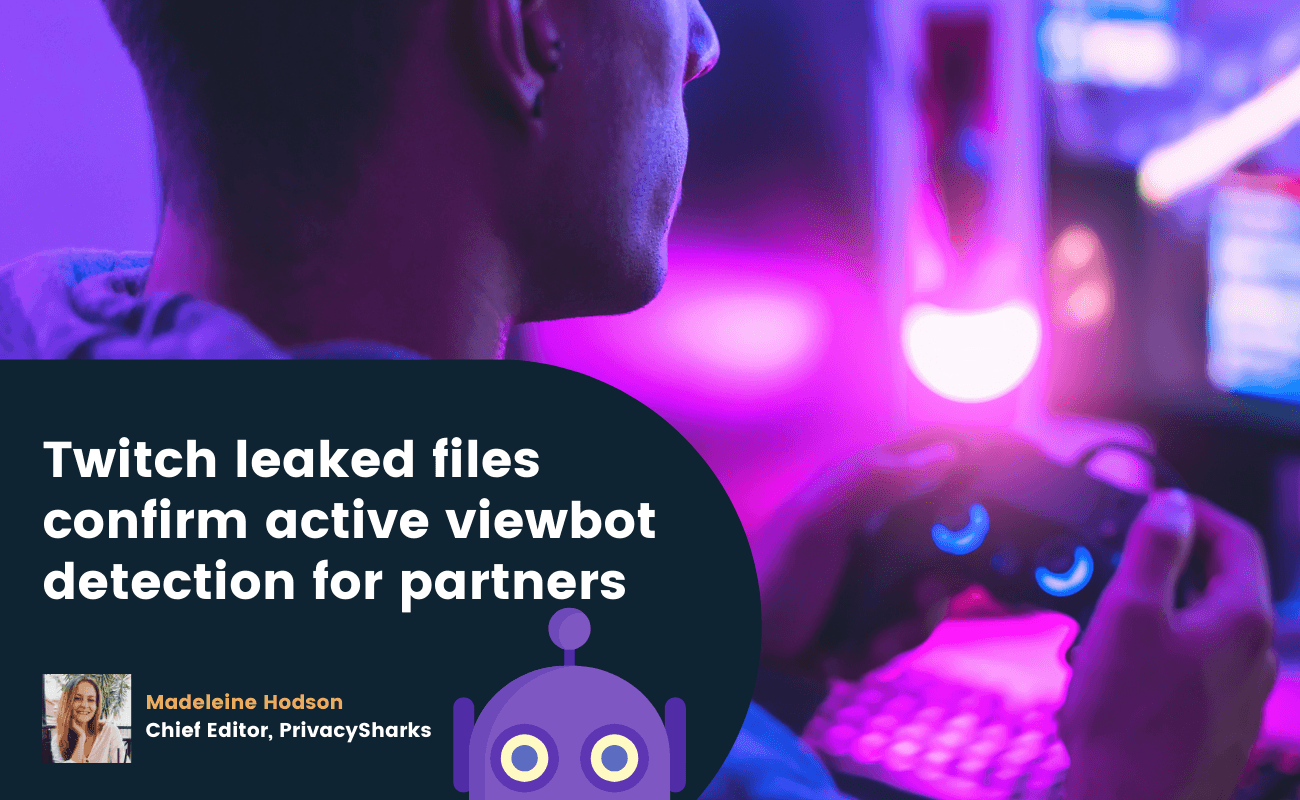 Reading time: 3 minutes
The entirety of Twitch's data was leaked on 6th October 2021, sending shockwaves across the Twitch community. Among the mass amount of data shared online were files that allegedly confirm Twitch is actively detecting viewbots to prevent creators from increasing viewing figures fraudulently.
A PrivacySharks contact has viewed the files in question and shared screenshots with us that indicate Twitch is allegedly ramping up its technology to detect and prevent viewbotting on the platform. We encourage other individuals to contact us at [email protected] with any additional information about the Twitch leak.
What does active viewbot detection mean for creators?
Our third-party contact, who has viewed the files, claims that Twitch uses detection tactics involving broadcast statistics to see whether or not streamers are using viewbots. One of the screenshots, sent to our secure email address, contained the following information:
"This will compute partnerships-relevant information for each broadcast for which edge playlist requests were made (in other words, a broadcast that someone, somewhere cared about), including basic broadcast summary statistics, whether the broadcast was botted, roughly how many of the views were real, how concurrents numbers change if we factor out the botted views, and some information on chat activity. "
A creator needs to meet a minimum number of viewers before Twitch looks into viewbotting. Twitch analyzes views based on an algorithm that looks at viewers' IP addresses. This data is then stored in a document called ip_map.txt.
Data is also stored in a second file called broadcast_results.txt, which compares usual viewer counts to "current divergence" on live streams.
So, what does active viewbot detection mean for creators? It implies that Twitch is cracking down on this trend to ensure that each streamer's popularity is based on real views. This, in turn, will ensure that only creators with real fans will earn the most money from streaming on the platform.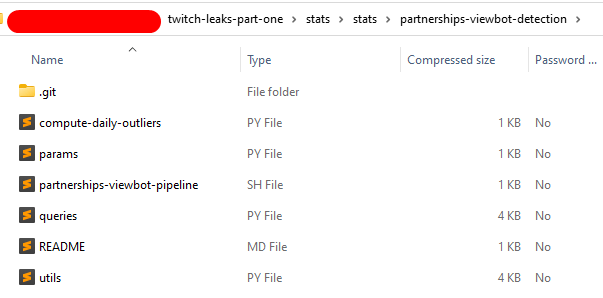 What is viewbotting?
Viewbotting involves creators renting viewers for streams. These viewers can either be fake or real people and help Twitch partners get noticed as their streams rise up the Twitch leaderboard.
Many new streamers will turn to viewbotting in order to rapidly gain a decent-sized following on Twitch since this can bring significant benefits.
Why is viewbotting an issue?
To become popular on Twitch, amassing a large following is crucial. Not only does this increase earnings on the platform from subscriptions and donations, but it can result in lucrative partnerships with third-party companies.
However, if companies are advertising products with Twitch creators that are streaming to a mostly fake audience, a lot of money is being spent to no avail. Twitch has a zero-tolerance policy when it comes to viewbotting and can ban users that use viewbots.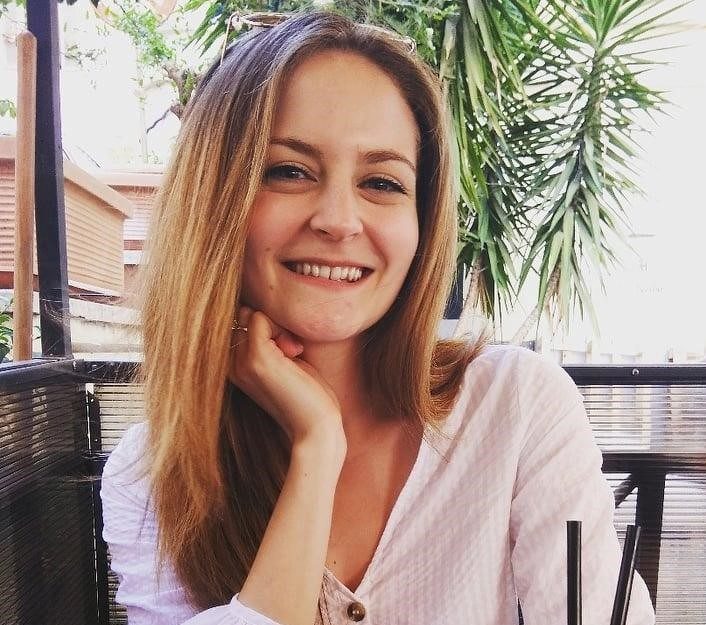 Author Madeleine Hodson
Hi, I'm Madeleine. I'm a British writer with a global background, currently based in the UK. I have always been interested in the online world and how it connects people worldwide. My keen interest in the internet led me to ...
Read more about the author